Department of Mathematics
Central Valley Integration Bee
Next event: April 29, 2023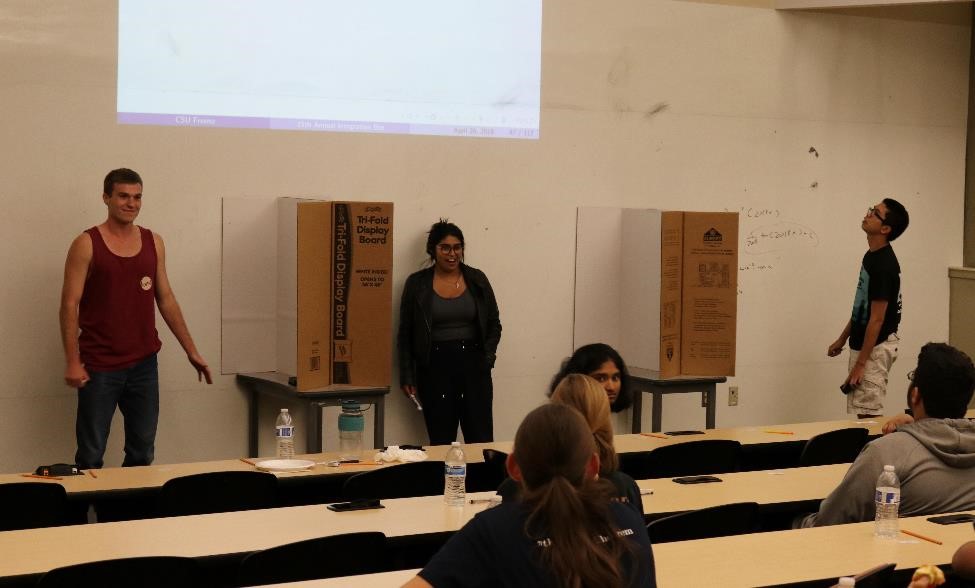 About the Bee Integration Bee Rules Registration Previous Events
The Integration Bee is like a spelling bee, except instead of spelling words, competitors complete integrals. Competition is open to high school, community college, and undergraduate students who are enrolled at a Central Valley school (or homeschool).
For more information, please send an email to Dr. Travis Kelm, tkelm@csufresno.edu, with subject line Integration Bee.
---
Congratulations!
The second Central Valley Integration Bee, held on Saturday, April 2, 2022, featured 28 students competitors from five different local high schools (Clovis North, East, West, Lemoore HS, and Design Science HS), three two-year colleges (College of the Sequoias, West Hills, and Fresno City College), and (of course) Fresno State. The event was competitive, lasting five regular rounds and culminating in a championship round featuring one competitor from each school classification (Four-year, Two-year, and High School)!
Champion: Alex Yang (Fresno State)
Second Place: Joshua Lin (Clovis North)
Third Place: Adrian Macias (College of Sequoias)