Department of Mathematics
Math Tutoring Fall 2022

Math tutoring is available in-person and on Zoom. Please note, students must be signed into their Fresno State account (using Fresno State credentials), before they can join a Zoom tutoring session.
In-person tutoring is held in the Science II Building, room 323.
Please visit our Peer Mentoring and Math Tutoring page here for more information.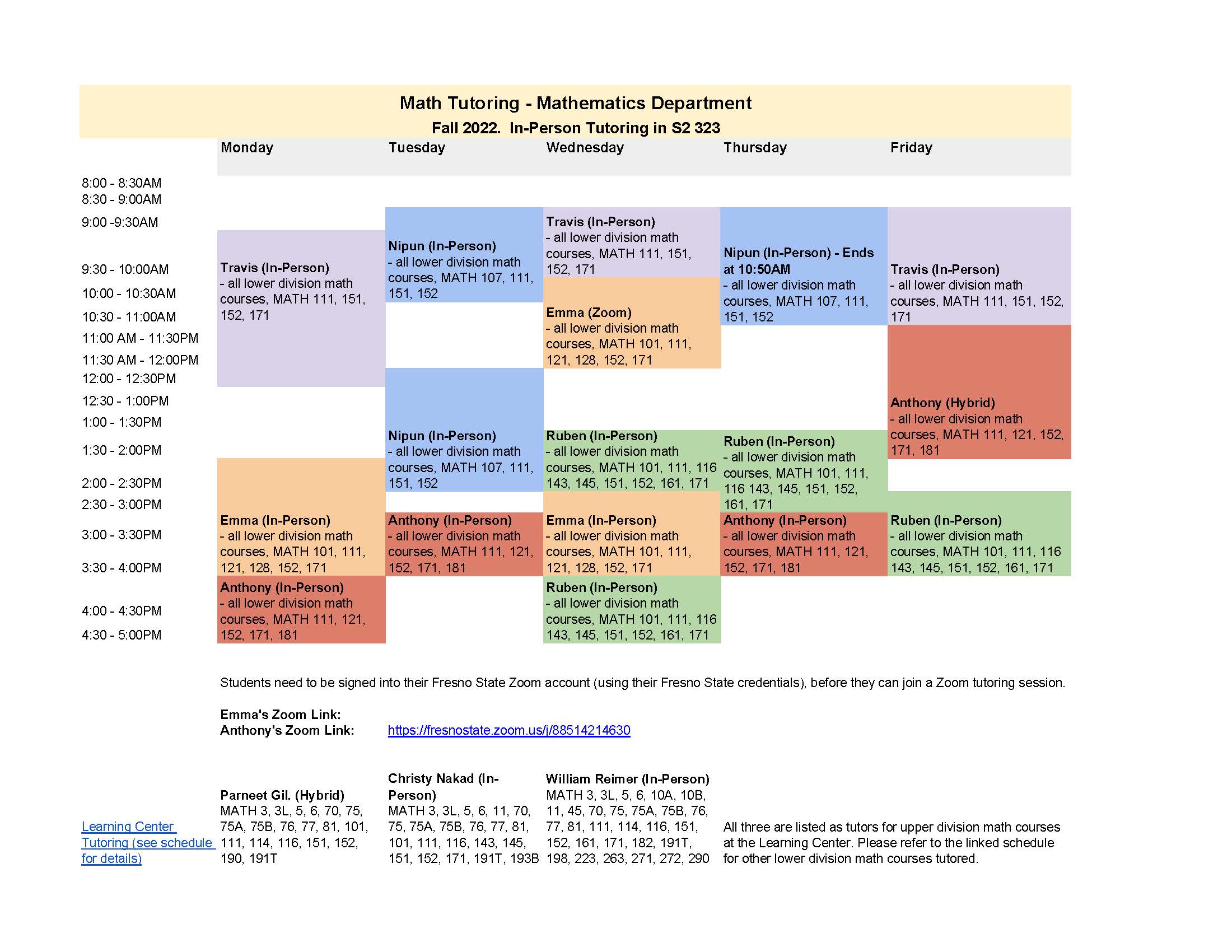 Learning Center Tutoring
Click link for the Learning Center Tutoring Schedule: bit.ly/lcweeklyschedule
| | | |
| --- | --- | --- |
| Math 3, 3L, 5, 6, 70, 75, 75A, 75B, 76, 77, 81, 111, 114, 116, 121, 151, 152 | Math 3, 5, 6, 10A, 10B, 11, 45, 70, 75A, 75B, 76, 77, 81, 107, 111, 114, 116, 128, 151, 152, 161, 171, 182 | |