Applied Behavior Analysis Services
Clinical Staff
Dr. Marianne Jackson, Clinical Director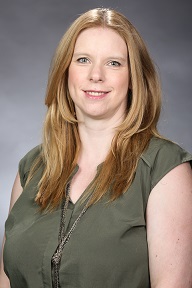 Dr. Jackson was introduced to the field of Applied Behavior Analysis (ABA) in 1999, when she began working with children and adults with Autism Spectrum Disorder (ASD) and other related conditions. After quickly deciding that this was her chosen career path, she obtained her Master's and Doctoral Degrees in Psychology, with a focus on Behavioral Analysis, from the University of Nevada Reno. She accepted a faculty position in the Psychology Department at Fresno State in 2009. In addition, she started clinical ABA services shortly there after, and she continues to serve as the Clinical Director of ABA Services at Fresno State. She has researched and written on a number of related areas including social skills, complex verbal behavior, analysis and treatment of problem behavior, toilet training, an physical activity for individuals with ASD. Dr. Jackson remains dedicated to the field of Behavior Analysis and has served on the Association for Behavioral Studies. In her time at Fresno State she has also been awarded a Psi Chi Faculty of the Year award, a Provost Award for Most Promising New Faculty, and an Award of Outstanding Faculty Services from the College of Science and Math. Dr. Jackson is passionate about ensuring high quality services for individuals of all ages with ASD and related disorders and has shared her expertise by providing teaching, training, and clinical services in a variety of countries around the world.
Board Certified Behavioral Analyst
Kathryne Balch, M.S., BCBA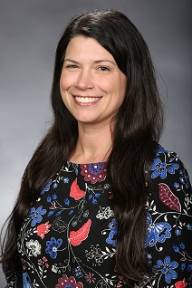 Kathryne began working in the field of Applied Behavioral Analysis with the Central Valley Autism Project in 2000. She obtained her Bachelor of Arts degree in Psychology from California State University, Fresno in 2002. In 2005, she completed her Masters of Science in Applied Behavior Analysis, with an Autism Special Interest, on-site at the University of North Texas. Kathyrne completed her internship for her graduate program in Seattle, Washington at the Organization for Behavior Research (formerly, Fabrizio Moors Consulting). She then returned to California to work with private agencies that served children and adults with Autism Spectrum Disorder and related disabilities. She joined ABA Services at Fresno State in 2014 as a BCBA, and currently provides supervision to graduate level student and clinical treatment to individuals with disabilities.
Kacie A. Massoudi, M.A., BCBA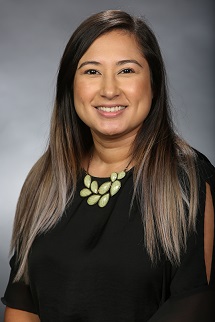 Kacie Anne Massoudi has a demonstrated history of providing comprehensive and focused Applied Behavior Analysis (ABA) services to individuals with Autism Spectrum Disorders (ASD) and related disabilities. She has a passion for decreasing severe problem behaviors and is skilled in functional behavior assessments, functional analyses (across humans and non-humans), function-based interventions, and supervision for RBT and BCBA candidates. She obtained her Bachelor of Arts degree in Psychology with an emphasis in ABA and subsequently attained a Master of Arts degree in ABA from Fresno State. Kacie began working at ABA Services at Fresno State in July 2017. In addition to her career at ABA Services at Fresno State, Kacie is a part-time faculty member at California State University, Fresno and Fresno City College. She is a member of the Japanese American Citizen League (JACL) and previously served as a National Youth & Student Council member for the JACL.
Azure J. Pellegrino, P.h.D, BCBA-D
Azure Pellegrino is the Board Certified Behavior Analyst (BCBA) for comprehensive behavior services (CBS), also known as early intensive behavioral intervention, with ABA Services at Fresno State. Azure received her bachelor's and master's degrees in psychology at Fresno State. After working within an autism center in Massachusetts, she received her doctoral degree in disability disciplines at Utah State University, where she conducted clinical work, school consultation, and research on behavioral services for children with developmental disabilities. Azure also completed a postdoctoral fellowship at the University of Kansas, where she completed work on staff training and telehealth. Azure specializes in teaching early critical skills in young children with developmental disabilities and caregiver training.