College of Science and Mathematics
Provocateurs
Home | Mentors | Schedule | Application | Resources | KnowInnovation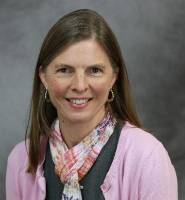 Erin Dolan is a Professor of Biochemistry & Molecular Biology and Georgia Athletic Association Professor of Innovative Science Education at the University of Georgia. As a graduate student in Neuroscience at University of California San Francisco, she volunteered extensively in K-12 schools, which prompted her to pursue a career in biology education. She teaches introductory biology and biochemistry. Her research group studies science research environments as contexts for undergraduate and graduate students' psychological and social development within the scientific community. She is also Editor-in-Chief of the biology education journal, CBE – Life Sciences Education.
---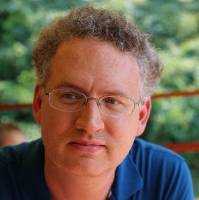 Dr. Gaël McGill is faculty and Director of Molecular Visualization at the Center for Molecular and Cellular Dynamics at Harvard Medical School where his teaching and research focuses on visualization design methods in science education. He is also the founder & CEO of Digizyme, Inc. a firm dedicated to the visualization and communication of science through advanced technology applications. Dr. McGill recently co-authored and served as digital director for E.O. Wilson's Life on Earth iBooks biology textbook created in partnership with Apple, and is also the creator of the scientific visualization online portal Clarafi.com (originally molecularmovies.com) and the Molecular Maya (mMaya) software toolkit. He has also contributed to leading Maya and ZBrush textbooks for Wiley/SYBEX Publishing. Dr. McGill has been a board member of the Vesalius Trust and an advisor to several biotechnology and device companies including the Boston Scientific Corporation. After his B.A. summa cum laude in Biology, Music, and Art History from Swarthmore College, Ph.D. at Harvard Medical School as a Howard Hughes Medical Institute and Sandoz Pharmaceuticals fellow, and work at Dupont-Merck Pharmaceuticals and INSERM/Cochin Hospital in Paris, Dr. McGill completed his postdoctoral work at the Dana Farber Cancer Institute studying tumor cell apoptosis and melanoma.
---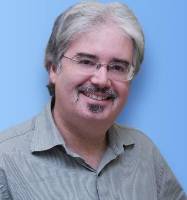 Ira E. Clark, PhD – Ira Clark is Assistant Adjunct Professor with the Dept. of Molecular, Cell and Developmental Biology at UCLA. Since 2007, he has served as the Associate Director of the UCLA Minor in Biomedical Research and has overseen research training for over 800 undergraduate students in more than 250 laboratories at UCLA. Together with Utpal Banerjee and Rafael Romero, Dr. Clark is a co-developer of "research deconstruction," a pedagogical strategy that leverages in-depth analysis of current, cutting-edge research projects to teach beginning undergraduate students the process of scientific inquiry. With support from the California Education Learning Lab, he is working with colleagues from UCLA, Fresno State, Santa Monica College and Glendale Community College to develop strategies for introducing research deconstruction pedagogy into STEM gateway courses.
Prior to his current position, Dr. Clark was an Assistant Researcher with Ming Guo at the David Geffen School of Medicine, where he helped to develop Drosophila models for genetic analysis of mechanisms underlying Parkinson's disease. Dr. Clark earned his Bachelor's degree in Biochemistry at Harvard University, where he worked with Bill Gelbart on molecular characterization of the dpp gene of Drosophila. He then worked as a research associate in the laboratory of Ira Herskowitz at UCSF, studying mating type switching in Saccharomyces cerevisiae. He remained at UCSF to earn his Ph.D. with Yuh Nung Jan, where he studied the role of cytoskeletal polarity in RNA localization during axis specification in the Drosophila oocyte, before moving to Princeton University to conduct postdoctoral research with Elizabeth Gavis, on translational regulation of mRNA by 3'UTR sequences.
---
Jim Zovall
Saddleback College
---
Ellis Bell BA, MA, and D.Phil from Oxford University, Post Doc at Duke University, Faculty member at University of Rochester (1978-1989) Oxford University (1988-89) Gustavus Adolphus College (1991-2001) University of Richmond (2001-2017), Program Director, NSF Biology Directorate, MCB (2007,2008), University of San Diego (2017-present)
---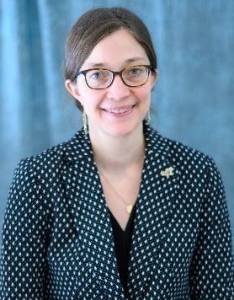 Dr. Jana Marcette,Director of Graduate Studies at Montana State University Billings has been working to promote diversity, equity and inclusion efforts in Science Technology Engineering and Math (STEM) since 2012. At that time, she received her first small grant, a Linkage Fellowship, from the American Society for Cell Biology Minorities Affairs Committee to coordinate a success in science seminar series at Harris-Stowe State University, a Historically Black University in St. Louis Missouri. Since then, she has pursued initiatives that promote increased inclusivity in STEM learning environments through seminars, committee work, conference sessions, advisory board involvement, and principal investigator of multiple grant awards aimed at broadening participation. In one project, Dr. Marcette led a first year curriculum transformation that won a facilitator's choice award at the 2018 STEM for All Video Showcase.
Dr. Marcette is currently leading the National Science Foundation (NSF) supported Inclusive Environments and Metrics in Biology Education and Research (iEMBER) Research Coordination Network. iEMBER is building a community of researchers, educators, and other change-makers to focus on understanding the impact of educational environments on students, and to expand the understanding of how to create more inclusive, supportive, and engaging learning environments. This work explicitly rejects deficit models of student development, a topic that Dr. Marcette has written and spoken about since 2015. In addition to the resources found on iEMBER.qubeshub.org, an introduction to this field, and Dr. Marcette's thoughts can be found in "Making STEM Education More Welcoming to Underrepresented Minorities" (June 2019, The Scientist).
---
Dr. Cynthia Flores is an American Latina who has been recognized nationally as a 2019 Diverse: Issues in Higher Education "Emerging Scholar." She received her mathematics BS and MS from California State University Northridge and in 2014, she completed a PhD in mathematics from the University of California Santa Barbara in dispersive partial differential equations. She is currently an Associate Professor of Mathematics at California State University Channel Islands where she enjoys teaching ordinary and partial differential equations, introducing new technologies to the classroom, supervising undergraduate research, Co-PIs NSF AGEP, PUMP, and HSI-SMART, and works with community partners in data science projects. She has been inspired by several mentors and advisors and aims to continue their shared work and legacy in creating opportunities for diversity within the mathematics and STEM communities.
---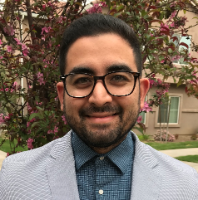 Dr. Mario Banuelos is an Assistant Professor of Mathematics at California State University, Fresno. He is from the small, agricultural town of Delano, California and a first-generation college student. He earned his B.A. in Mathematics from California State University, Fresno (Fresno State), preliminary teaching credential at CSU Bakersfield, and obtained my Ph.D. in Applied Mathematics from the University of California, Merced. His research interests include mathematical biology, optimization, statistical models for genome evolution, and data science. Dr. Banuelos is committed to incorporating active learning and culturally sustaining pedagogy in my teaching. As he begins his research group at Fresno State, he is excited to bring more research opportunities and innovation to the Central Valley.