College of Science and Mathematics
Mentors
Home | Provocateurs | Schedule | Application | Resources | KnowInnovation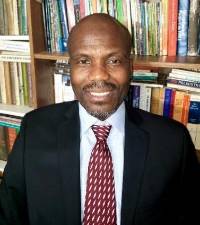 Dr. Comlan De Souza (Department of Mathematics) was born in the francophone West African country of Togo. After completing his first degree in Electrical Engineering at École Normale Supérieure d'Ingénieurs in 2001, he was admitted to Southern Illinois University, Carbondale where he completed a Master's of Science (2004) and a Ph.D. (2008) in Mathematics.
Upon joining California State University, Fresno in Fall 2008, Dr. de Souza adhered to the vibrant culture of excellence in teaching at the department of Mathematics. He sought new practices to improve student learning and as a result in Fall 2011, he designed and taught, as part of the APLU-Gates Grant, a hybrid Precalculus (MATH 6) course. A version of that hybrid model is currently being used in the department for MATH 6.Dr. de Souza was also a participant to the NSF-FLOCK grant (Fall 2014-Fall 2017), an initiative that advocates active learning in the classroom. The implementation of some components of active learning ledDr. de Souza in collaboration with some of his colleagues, to develop and pilot recitation sessions for Calculus I and II in Fall 2018. The recitation sessions have become an integral part of Calculus I and II, and Dr. de Souza coordinates them with the help of Instructional Student Assistants. Dr. de Souza has also experimented project-based learning in some of his courses.
Dr. de Souza research interests lie in Fourier Analysis, and he has co-authored peer-reviewed papers.
Ph.D. and M.S. in Mathematics (Southern Illinois University, Carbondale)
B.S. in Electrical Engineering (Université de Lomé, Togo)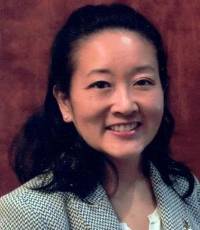 ---
Dr. Joy Goto (Department of Chemistry) is professor and chair of the Department of Chemistry at Fresno State. She has experience with STEM pedagogy, course redesign and assessment. She has redesigned general chemistry, biochemistry, and GE courses on sustainability to engage students using active learning and evidence-based practices. She facilitates faculty/student interactivity using a generalized observation reporting protocol, (GORP) and has analyzed chemistry conceptual gains, quantitative skills, and retention of majors on a NSF WIDER grant (DUE-1347822) at Fresno State. She is a National Academies of Science Education Fellow, a Faculty Fellow in the Fresno State DISCOVERe program, an eScholar to develop an online scientific writing course. Joy is faculty on the NIH Bridge to Doctorate grant (R25GM115293), Fresno State NIH-RISE grant (R25GM131956), a faculty mentor/coach on an NSF CSU-URM STEM Faculty Alliance Model grant (HRD #1916056) and campus PI on the NSF CSU-LSAMP Bridge to Doctorate grant (HRD #1905148) She has served on the President's Commission on Human Relations and Equity, serves on the Fresno State Workplace Quality Taskforce, and served on the CSU Chancellor's Asian American and Pacific Islander Initiative for student outreach, retention, and success. She is currently faculty coordinator for our Fresno State LSAMP program (HRD #1826490) and a member of the Fresno State Health Professions Committee.
---
First Column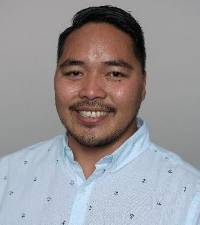 Dr. Richard Zamora (Department of Psychology) earned his Bachelor of Arts in Psychology with a minor in American Sign Language from Texas Tech University. He then earned his Master's of Science in Counseling from Oklahoma State University. Lastly, he earned his Doctorate of Philosophy in Counseling Psychology from New Mexico State University and spent his postdoctoral residency at the University of California, Davis.
Dr. Zamora has experience in both quantitative and qualitative approaches in conducting research. He currently is an Assistant Professor in Psychology at California State University, Bakersfield where he is also the director of the University Counselor Training Clinic which serves as a community mental health clinic for Kern County. He is a first generation college student and has worked with students with diverse backgrounds. He is looking forward to mentoring students and fostering their academic achievement.
Dr. Zamora has experience in providing clinical services to a variety of people who struggles with different mental disorders. He is passionate in further understanding peoples' experiences with mental illness and their motivation to seek professional help. In addition, he is also passionate about helping students increase their clinical and research skills. He is currently a licensed clinical psychologist in the state of California.
---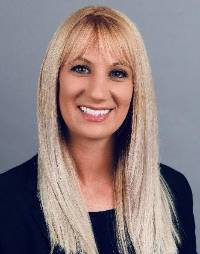 Dr. Amy Gancarz-Kausch (Department of Psychology) earned her PhD in Behavioral Neuroscience from the State University of New York at Buffalo in 2011. From there, she completed a postdoctoral fellowship in Molecular Neuroscience in the Department of Pharmacology and Toxicology at the Research Institute on Addictions. She accepted an Assistant Professor position in the Department of Psychology teaching the Neuroscience classes at Cal State Bakersfield in 2015, and was promoted to Associate Professor in 2019.
Dr. Gancarz maintains an active psychopharmacology research laboratory at CSUB. Currently, her laboratory investigates behavioral and neurobiological processes that lead to the development of drug addiction. A critical component of Dr. Gancarz's laboratory is the participation of undergraduate research assistants. Since her arrival at CSUB, Dr. Gancarz has had 50 students participate in her laboratory that have assisted with data collection and analysis for drug self-administration studies using rodent models. From them, Dr. Gancarz has learned how to adapt her teaching style to match the needs of the individual. Part of her teaching and research philosophy is to view mentorship of students as a collaboration rather than student/instructor relationship. Her desire to collaborate with students translates to the research domain; several of her published papers are co-authored by undergraduate students who were working with Dr. Gancarz in the laboratory. It is Dr. Gancarz's goal to share with students the excitement, dedication, and hard work that comes with science.
---
First Column

Dr. Annie Marie Guichard is a Professor in the Department of Psychology and Child Development at California State University, Stanislaus. She joined the faculty in 2007, immediately after earning her Ph.D. in Social Psychology from the University of California, Santa Barbara. Annie teaches a variety of classes, including lower division courses that are required for all Psychology majors, such as Introduction to Psychology and Introduction to Psychological Methods. She also enjoys teaching several upper division courses including Introduction to Social Psychology, Intimate Relationships, and Psychological Influences on Health and Well-Being.
Annie's research interests are focused on social support interactions in close relationships, the influence of commitment on social perception, and the influence of adult attachment style on personal and interpersonal outcomes. She has been a co-author on several articles that reflect these interests. Much of her research involves close collaboration with a number of undergraduate and graduate students as well as cross-disciplinary faulty. In addition, she has presented her research at numerous conferences, including SPSP, APA, and WPA. Many of these research projects have been generously supported by CSU Stanislaus research grants earned by Annie and her colleagues.
---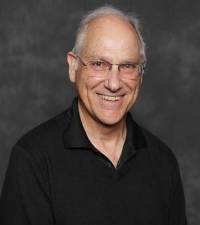 Dr. Harold Stanislaw is a Professor in the Department of Psychology at California State University, Stanislaus. He has three decades of experience in higher education, both as a faculty member and as an evaluator of educational interventions ranging from pre-Kindergarten to post-secondary. He contributed to Stanislaus State's most recent PPOHA grant and serves as the evaluator for two current HSI-STEM grants: a U.S. Department of Education Title III Part F grant, and a National Science Foundation (NSF) Division of Undergraduate Education grant. In addition, he is a Co-Principal Investigator for an NSF Division of Human Resource Development grant. He has over 40 peer-reviewed publications and has contributed to wide variety of projects that include creating a quality of life survey for California's developmentally disabled population, examining treatment outcomes for children with autism, predicting macrosomia and fetal birthweight in pregnancies, determining the impact of traffic safety legislation in Australia and the United States, examining the efficacy of an intervention targeting binge drinking in youths, and co-directing a 7-year, longitudinal assessment of school readiness programs for children aged 0-5. These and other projects have resulted in over 70 presentations at regional, national, and international conferences, including conferences sponsored by the Alliance for HSI Educators, the Hispanic Association of Colleges and Universities (HACU), the American Evaluation Association, the WASC Senior College and University Commission, the Assessment Institute, the Education Commission of the States, and the Association of American Colleges & Universities.
---
First Column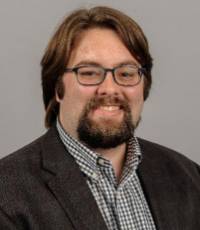 Dr. Drew Brandon has multifaceted interests in computational quantum chemistry and chemical education. He uses parallel codes to calculate spectroscopic energy levels for rotational and vibrational states of small rare gas clusters and small triatomic molecules, such as Ar3. He also conducts mixed-methods education research on flipped classrooms and active learning.
Dr. Brandon graduated with his Ph.D. in chemistry from Texas Tech University in Lubbock, TX in 2017. He taught as a lecturer at California State University, Bakersfield in California for two years and is now an Assistant Professor of Chemistry at Clayton State University in Morrow, GA. He lives near Atlanta with his wife and daughter.