Department of Chemistry and Biochemistry
Chen Research Group
Website: The Chen Group
Areas of Specialty
Cancer is the second leading cause of death after cardiovascular disease in the United States. One out of four deaths in US are cancer related which is ca. 1500 people a day, and approximately 560,000 people a year. Drug resistance has been recognized as a major contributor to chemotherapy failure. Multidrug resistance to a range of chemotherapeutic drug ultimately leads to treatment failure in over 90% of patients with metastatic cancer. Current ongoing research projects in Dr. Chen's group are focused on: 1). Development of macrolide-based microtubule stabilizing agents for the treatment of multi-drug resistant cancer; and 2). Development of improved analogues of dietary natural products for the treatment of advanced metastatic castration-resistant prostate cancer.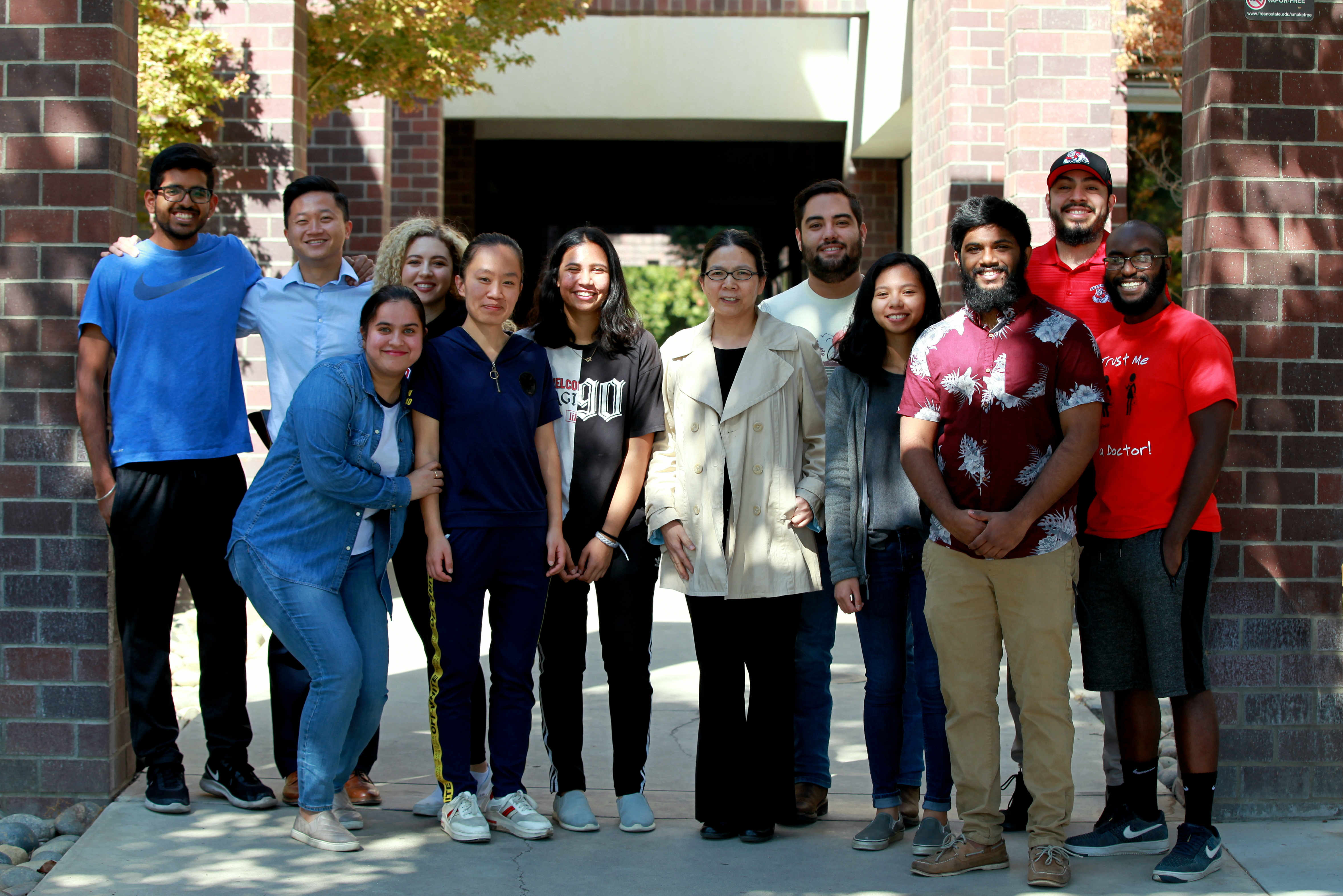 Recent Publications (For a complete list of Publications)
Recent US Patent
"Therapeutic Uses of Curcumin Analogs for Treatment of Prostate Cancer" Qiao-Hong Chen, Unites States Patent (2016), pp36, US 9,499,529 B2.
Academic Honors or Awards
2017-2018 Provost's Award for Research, Scholarship and Creative Accomplishment, Fresno State.

2015-2016 College of Science and Mathematics Outstanding Faculty Research Award.

2013 - 2014 Provost's Promising New Faculty Award, Fresno State.

2004 - 2006 Canada's Research-Based Pharmaceutical Companies Health Research Foundation (Rx&D-HRF) and Canadian Institutes of Health Research (CIHR) Post-Doctoral Fellowship in Pharmacy, Canada.

2004 - 2006 Alberta Heritage Foundation for Medical Research (AHFMR) Post-Doctoral Fellowship (incentive award), Canada.

2003 - 2004 Alberta Heritage Foundation for Medical Research (AHFMR) Fast-track Post-Doctoral Fellowship, Canada.

2003 Award for Top 100 National Excellent Doctoral Dissertations in 2003, from the National Evaluation Institute of Degrees and Grade Education, of the Ministry of Education in China; the only honoree in the Medicinal Chemistry category of the year.

2002 A research project "Studies on Chemical Constituents of Traditional Chinese Medicines 'Cao Wu'," carried out with Feng-Peng Wang, Qiao-Hong Chen, et. al, received the Natural Science Award from the Ministry of Education in China (First Place).

2002 Outstanding Young Teacher Award, Sichuan University, China.
Media