College of Science and Mathematics
Faculty and Staff
Meet the faculty and staff that make the BOND program possible.
---
Faculty
Hubert Cecotti | Computer Science Department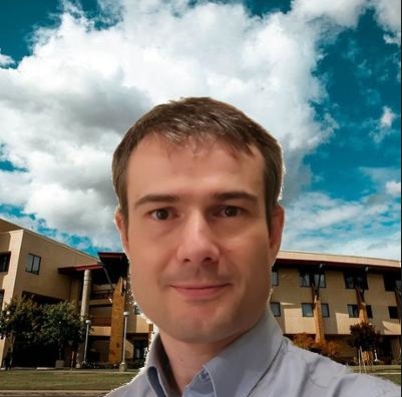 Hubert Cecotti is an Assistant Professor in the department of Computer Science at the College of Science and Mathematics at Fresno State, Fresno, CA, USA. HC received the MSc and PhD degrees in computer science from the University of Lorraine, Lorraine, France, in 2002 and 2005, respectively. He was a Lecturer in computer science with the University Henri Poincare and ESIAL, Nancy, France, in 2006 and 2007. From 2008 to 2009, he was a Research Scientist with the Institute of Automation, Bremen University, Bremen, Germany, where he conducted research on brain-computer interfaces (BCIs) and was the first to propose convolutional neural networks to process EEG signal for the detection of event-related potentials and steady state visual evoked potentials. In 2010, he was a researcher at the Gipsa-Lab CNRS, Grenoble, France, where he worked on sensor selection and spatial filtering for the P300 speller that allows severely disabled people to communicate through the detection of the P300 event related potential component. From 2011 to 2013, he was at the University of California Santa Barbara, Santa Barbara, CA, USA, where he was involved in electroencephalography signal processing and machine learning in projects related to the study of attention in dual-task paradigms and in rapid serial visual presentation tasks. He was a Lecturer with the School of Computing and Intelligent Systems, Ulster University, Londonderry, UK, from 2014 to 2017, where he conducted research about magnetoencephalography/electroencephalography signal processing and human-computer interface using eye-tracking, and co-supervised three PhD students. His current research interests include pattern recognition, human-computer interaction, brain-computer interfaces, and virtual reality.
Beth Weinman, Ph.D. | Earth and Environmental Science Department | Co-PI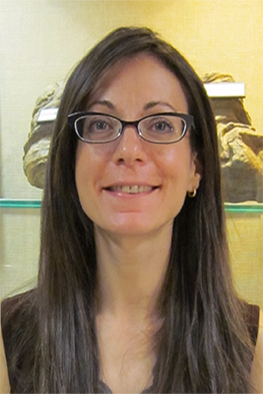 Dr. Weinman's interests mainly lie in understanding how our coastlines, soils, aquifers, and groundwaters physically and chemically evolve over time. In Southeast Asia, she worked on understanding how aquifer age and depositional history explains seemingly random patterns of groundwater arsenic. Today, she works more on "campus as living lab" and "course-based" research projects, which innovatively integrate her sustainability-related scholarship and service within high-impact educational activities.
Why she got involved and believed in the program differ quite a bit from her involvement and thinking today. Originally, she got involved because of the opportunity to work at a "higher" level for the university, in that she would be working with other departments and components of the university specifically to help students. While that's something that's often intrinsic in what faculty do, it's not always something that is well defined or explicitly intentioned. For her, it was the first time in all of her years at a university really seeing faculty and staff working together towards a common goal of increasing the likelihood of our students finishing.
Mathieu Richaud, Ph.D. | Earth and Environmental Sciences Department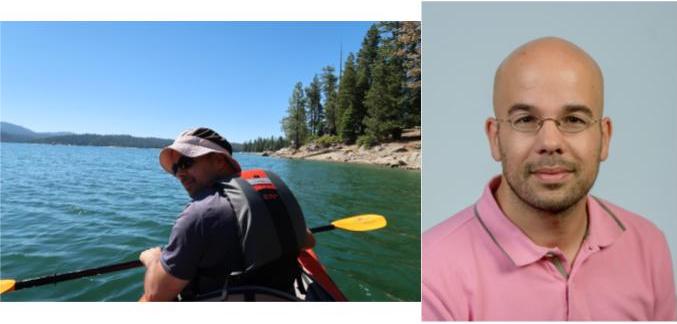 Born and raised in France, Mathieu came to the U.S. on August 8, 2001 for a PhD at Northern Illinois University. He successfully defended in July 2006, and after a one-year stint at Georgia Southern University as a lecturer and was hired by Fresno State in 2007. He started teaching the CSM 10/15 combo in 2019. His research interests comprise the broad fields of paleoceanography (the study of past oceans, in a nutshell) with an emphasis on the geochemical cycle of marine carbon within the equatorial Pacific and Atlantic. When not teaching, he enjoys the outdoors (kayaking and hiking), reading SciFi (you should try The Night's Dawn Trilogy by Peter F. Hamilton), and remodeling our house (a never ending project...).
Anahit Hovhannisyan, Ph.D. | Biology Department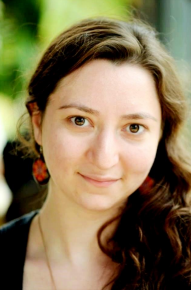 Dr. Hovhannisyan's research involves investigation of degenerative diseases that affect the brain function, morphology and animal behavior and the treatment pathways. She is currently involved in research that investigates learning and memory disorders, multiple sclerosis and retinopathies. These diseases are very common as they are related to neural degeneration, which have an influence on perception of the world around us. By using nowadays novel techniques, she investigates the neural circuits, and digs into mechanisms, by using different transgenic animal models.These allows to investigate the nervous system with different perspectives: molecular, morphological, physiological and behavioral, which helps in finding out the treatment mechanism easier. She as well has established collaborations as a former Ph.D student from Center for Integrative Neuroscience, Tuebingen, Germany with Germany, Switzerland, England, Scotland, Poland, France, Austria, Australia, Spain, etc. as well as a former Postdoc from UCSC and Stanford University, with UCSC, Stanford University, UC Davic, UC Berkeley, UC San Francisco, UC LA, etc.
Dr. Hovhannisyan as an Armenian, who has studied and worked abroad, values the diverse perspectives and experiences of Fresno State students, and thinks that first year in College is very important and that all students should feel welcome and be well prepared to confront the challenges of College. For her, it is very important to set the correct baseline for students' further development as an individual in the society as well as in the area of expertise that they want to master further in their life. She thinks that giving tools/knowledge to students and teaching them how to use them, are the key to success. She wants them to have the intellectual resources to be capable of comprehending what they hear and see around them, even if they have never been confronted with a particular intellectual challenge. Her aim is to help mold students that will take their knowledge for the betterment of science and the world.
She enjoys being part of the BOND program and collaborating with faculty, students, and staff to make it more interactive and fun learning experiences for students. Dr. Hovhannisyan thinks that program gives students confidence and helps them to get to know each other, senior students, faculty, and campus.The interactive, small group discussion based courses in BOND allow students to gain more confidence and learn to work and collaborate with other students, while developing, designing and presenting projects as a group, which is very important in any field of expertise that they will end up being. Dr. Hovhannisyan has been teaching CSM10/15 class since Fall 2019, and really values the impact of the class as part of first year experience for College students.
Michael Bishop, Ph.D. | Mathematics Department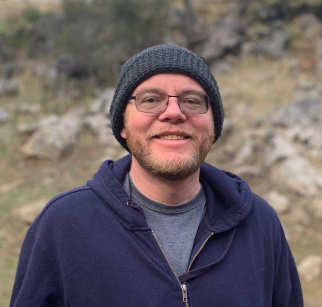 Michael Bishop is an assistant professor of mathematics who arrived at Fresno State in 2016. He earned his Ph.D. in mathematics from the University of Arizona in 2013. Prior to Fresno State, we worked as a Krener assistant professor at UC Davis. His research interests focus on the mathematics arising from quantum mechanics and physics in general. His teaching focuses on supporting incoming science and mathematics students in precalculus courses. His goal is to help all students succeed in their calculus courses to help them pursue their degrees, careers, and dreams. Dr. Bishop joined the BOND program in Fall 2020.
Candice Cortney | Chemistry and Biochemistry Department
Ms. Cortney was born and raised in Chadron, Nebraska and moved to Galt, California when she was 10 years old. She went to high school in Galt and then moved to Fresno for her bachelor's and master's degrees, which are both in chemistry. Her master's thesis was studying the solvation effects of acetylacetone using nuclear magnetic resonance (NMR) spectroscopy, under the mentorship of Dr. Krish Krishnan. In addition to teaching CSM 10 and CSM 15, she also teaches the general chemistry lab (CHEM 1AL) and scientific writing (CHEM 161W). She is also the program coordinator for the Research Training and Scientific Enhancement (RISE) and Bridge to Doctorate (BD) programs here on campus, which help support underrepresented minority students while they conduct research on campus with the goal of the students getting into their preferred doctoral (PhD) program after they graduate. Something interesting about Ms. Cortney is she bowled competitively for 12 years and funded her way through community college on bowling scholarships.
Mara Brady, Ph.D. | Earth and Environmental Sciences Department | Co-PI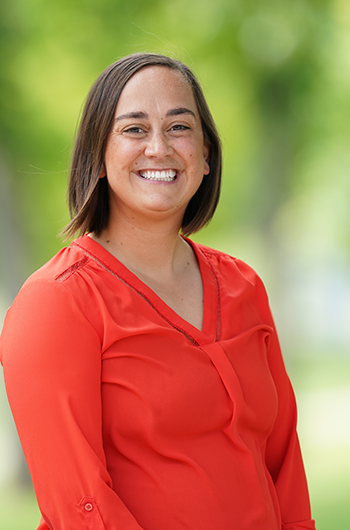 Dr. Brady's research interests investigates ancient sedimentary environments. Based on field-collected data, she aims to better understand how sea level, tectonics, and sedimentation rates influence the preservation of the sedimentary and fossil records. Current research focuses mostly on Devonian (~375 million year old) tropical marine limestones and invertebrate fossils. Ongoing and developing projects aim to investigate modern depositional environments (and their shallow sedimentary and fossil records) to establish historical baselines that can inform current restoration and conservation efforts.
Dr. Brady values the diverse perspectives and experiences Fresno State students bring to the classroom and empowers students to use their own skills, knowledge, and the resources around them, including peers, to engage with course topics and ideas. I especially enjoy working with students in their first year in college as they get to know each other, senior students, faculty, and campus. She wants to make sure all students feel welcome in our College and prepared to tackle the challenges of College. The interactive, small group discussion based courses in BOND allow her to get to know students differently than other classes she teaches. She enjoys collaborating with faculty, students, and staff to make the BOND program successful each year. Dr. Brady has been involved in designed and implementing the CSM BOND program since its first year and is excited to be teaching CSM 10 and CSM 15 for the third cohort in the program.
Amber Reece, Ph.D. | Biology Department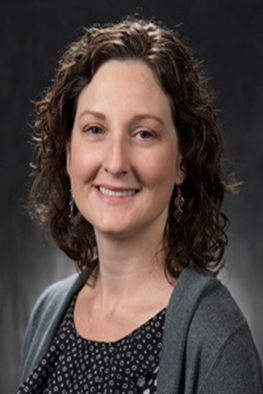 Dr. Reece's research focuses on college student learning in the sciences. She has evaluated curriculum changes such as the use of virtual laboratories in college science courses. She has also worked with STEM retention programs that included undergraduate research, seminar courses, and mentoring programs. Currently, she is identifying factors that influence retention and graduation of biology majors at CSUF. She is also leading a curriculum reform project for the non-majors biology at CSUF.
She believes the program can help students make connections with faculty and their peers at an early stage in their college career. Her hope is that these bonds can help students persevere during the difficult first year of college. She thinks the small class size of CSM 10/15 combined with the focus on group work and critical thinking make a fun environment for learning and teaching.
---
Staff
Jaime Arvizu, Ed.D. | Co-PI | Advisor Lead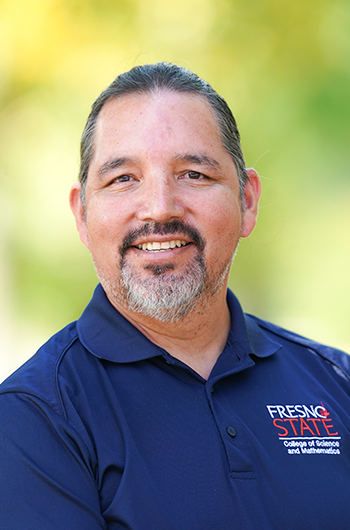 Dr. Arvizu supervises and coordinates ARC advising staff to provide advising and student support services to CSM BOND students and to CSM students at large. He provides leadership that incorporates College support services into the summer and first year experience. His role is central to the coordination of Student Success Services and provides staff support for the summer experience when needed.
He believes that the BOND program is important because it helps incoming freshmen transition into their first semester at Fresno State and continues to support students while they are in their first year. Through the CSM 10/15 courses offered in the fall and spring, the program provides the foundational skill set - critical thinking, problem solving, and team skills - that students need to be successful in all their STEM courses. These are skills that most employers look for in potential application candidates, so this program attempts to ensure that all students will be successful in their undergraduate studies and beyond.
Matthew Zivot | Research Analyst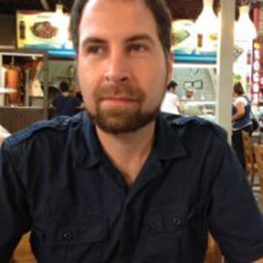 From the Office of Institutional Effectiveness, Matt has helped to evaluate the impact of the BOND program through analyzing institutional and demographic data along with survey responses of the students in the BOND program.