College of Science and Mathematics
Faculty and Staff
Meet the faculty and staff that make the BOND program possible.
---
Faculty
---
Staff
Jaime Arvizu, Ed.D. | Co-PI | Advisor Lead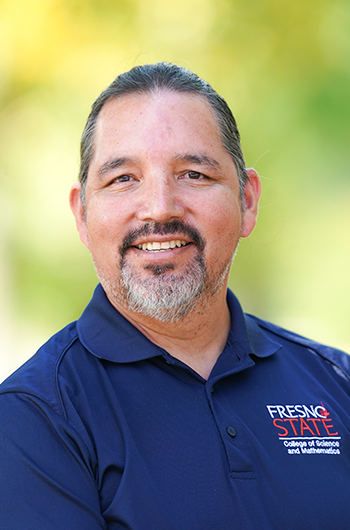 Dr. Arvizu supervises and coordinates ARC advising staff to provide advising and student support services to CSM BOND students and to CSM students at large. He provides leadership that incorporates College support services into the summer and first year experience. His role is central to the coordination of Student Success Services and provides staff support for the summer experience when needed.
He believes that the BOND program is important because it helps incoming freshmen transition into their first semester at Fresno State and continues to support students while they are in their first year. Through the CSM 10/15 courses offered in the fall and spring, the program provides the foundational skill set - critical thinking, problem solving, and team skills - that students need to be successful in all their STEM courses. These are skills that most employers look for in potential application candidates, so this program attempts to ensure that all students will be successful in their undergraduate studies and beyond.