Master of Science in Biology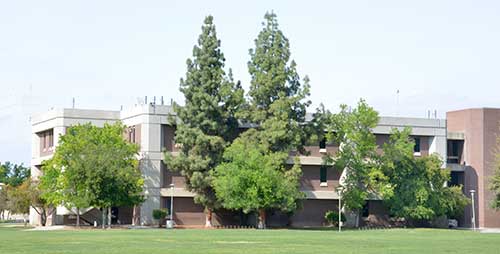 The research-intensive Master of Science in Biology degree program at Fresno State offers students the opportunity to excel in academics while establishing a productive record of their own scholarly research. The Biology Department is renowned on campus for the quality and impact of its programs, and we are proud to help train new generations of scientists who are capable of transforming their communities through teaching and research. Obtaining a Masters of Science in Biology prepares students to succeed in careers in education (teaching at the secondary and community college levels) and in industry and to pursue further study to obtain a Ph.D. or other professional degree.
The graduate curriculum reflects the diversity represented by the interests of faculty in the Department of Biology. This diversity enables Masters students to customize their program of study while ensuring that they receive exposure to a range of topics. Graduate courses communicate discipline-specific knowledge and also hone universal scientific skills, such as knowledge of modern techniques in the disciplines, critical thinking skills, and scientific literacy, writing, and presentation.
Graduate students in the Master's program select a thesis adviser primarily based on common interests. The thesis, however, represents the unique research interests of each student as guided by the research adviser and thesis committee.
Students completing the M.S. degree are prepared to a diverse array of career opportunities in the biological sciences including continuation to a Ph.D. degree. Training in the biological sciences provides opportunities in a range of employment sectors including government, industry, and education. Specific employment areas may include laboratory management, quality control, environmental management and conservation, the biotechnology industry, health care research, ecology, agricultural production and inspection, pest control, and marine sciences among others.