Seminars and Events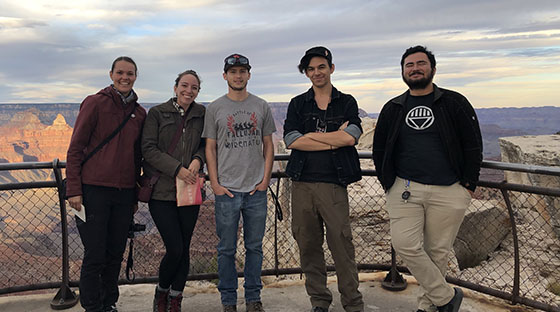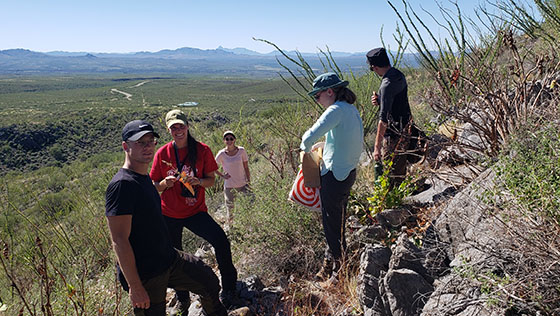 Fridays at 3:00-4:00 PM online (unless otherwise noted)
All talks are open to the public. Upcoming speakers and their topics are listed below. Please click on the seminar titles for further details. If you have any questions or comments, please email the coordinator or call the Department of Biology at 559•278•2001. For other public science lectures, please check out the Central Valley Café Scientifique.
Colloquium Speakers
Date
Speaker
Topic
Institution
08/26/2022
---
Introduction & Orientation
---
09/02/2022

Dr. Rory Telemeco
Dr. Alejandro Calderon-Urrea
Dr. Alija Mujic
Dr. Karine Gousset
Dr. David Lent

Research Lightning Round #1
California State University, Fresno, Biology Dept.
09/09/2022
Dr. Katherine Waselkov
Dr. Alexandria Hansen
Dr. Joseph Ross
Dr. Jason Bush
Dr. Francine Arroyo
Research Lightning Round #2

California State University, Fresno, Biology Dept.

09/16/2022

Dr. Rhonda Newman
IN PERSON - MCL121

Life Science R&D at Thermo Fisher Scientific: Innovating to Support Life Science Research Across the World
Thermo Fisher Scientific R&D
09/23/2022

Dr. Kwame Acheampong
IN PERSON - MCL121

Understanding the mechanisms underlying cytokinin-dependent root responses
Director of R&D, Opti-Harves
09/30/2022
Dr. Diego Calderon
The continuum of Drosophila embryonic development at single-cell resolution
University of Washington
10/07/2022
Dr. Jason Cantley
Exploring evolutionary processes promoting adaptive divergence within the flora of the Hawaiian Islands
San Francisco State University
10/14/2022
Dr. Aravind Natarajan
Ghosts of COVID past - The Chronicles of Poop
Stanford University
10/21/2022
Dr. Jacob Francis
Tripartite interactions in the floral marketplace- connecting plant, insect, and microbe perspectives to understand how chemistry mediates pollination
University of California, Davis
10/28/2022
Dr. Michelle Scribner
Romy Lum
Janell Barlow
KP Charpentier
Non-academic Career Panel

Theiagen Genomics

CA Department of Justice
Illumina
TriLink BioTechnologies

11/04/2022
Paola Lopez-Duarte
Rhythms of the Seashore: Searching for Tide-Associated Pacemakers
University of North Carolina, Charlotte
11/11/2022
Veteran's Day Holiday
11/18/2022
Dr. Catherine Armbruster
Tracking migration of Pseudomonas aeruginosa variants throughout the respiratory tract of people with cystic fibrosis
Dartmouth Geisel School of Medicine
11/25/2022
Thanksgiving Break
12/02/2022
Dr. Jackie Lebenzon
IN PERSON - MCL121
Mitochondrial homeostasis and metabolic suppression during insect diapause
University of California, Berkeley
Graduate students in the Biology and Biotechnology Masters programs present their thesis research in a culminating Thesis Exit Seminar to the department's faculty and students.
More information coming soon!