Seminars and Events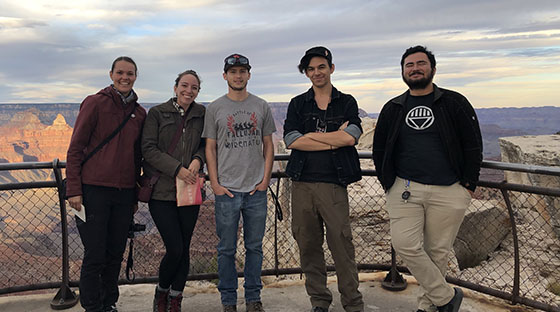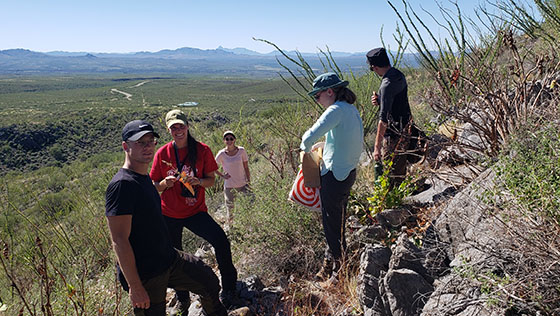 Fridays 3:00-4:00 PM in MCL161 (unless otherwise noted)
All talks are open to the public. Upcoming speakers and their topics are listed below. Please click on the seminar titles for further details. If you have any questions or comments, please email the coordinator or call the Department of Biology at 559•278•2001. For other public science lectures, please check out the Central Valley Café Scientifique.
Colloquium Speakers
Date
Speaker
Topic
Institution
01/20/23
---
Introduction & Orientation
---
01/27/23

Candidate Seminar

Broken clocks and racing thoughts: mechanisms regulating sleep and wake
---
02/01/23
Candidate Seminar
Fish Scale Development: A novel and exceptionally tractable model system for Investigating Cell Signaling and Morphogenesis
---
02/03/23
Dr. Alija Mujic & Danielle Sublett

Cortinarius and Conservation: An exploration of fungal diversity in the Sierra Nevada Foothills

Fresno State University
02/10/23
Dr. Ryan Holly
Enabling the next generation of drug discovery: Tools to assess degrader efficiency and the functional consequences of protein degradation
Thermo Fisher Scientific
02/15/23
Candidate Seminar
Understanding the regulation and function of RNA tailing in reproductive and developmental biology
---
02/17/23
Candidate Seminar
BRCA2, One Small Step for DNA Repair, One Giant Protein Purified
---
02/22/23
Candidate Seminat
Evolution at the interface of host microbe interactions
---
02/24/23
Candidate Seminar
Understanding microbial community function in plant and human hosts: A focus on fungi and the mycobiome
---
02/27/23
Candidate Seminar
Thyroid Hormone Synthesis in Thyroglobulin: Physiology and Disease
---
03/01/23
Candidate Seminar
Microbe-Metal Interactions: Life in a Nuclear Waste-Contaminated Subsurface Environment
---
03/03/23

Javier Almaguer
Aisha Furgan

Kate Ludwig

Caltrans
Natera & Pakistani Society of Medical Genetics
USDA Forest Service

03/06/23
Candidate Seminar
Next-Generation Antibiotics: Innovative Ways to Fight Bacteria
---
03/10/23
Dr. Joel Slade & Esther Fernandez
The role of parasites and migratory behavior on songbird immunogenetics
Fresno State University
03/17/23
Dr. Lisa Whitenack
Sharks & Recreation: The links between shark science and pop culture
Allegheny College
03/24/23
Dr. Hwan Youn & Marcus Carranza
cAMP activation of the cAMP receptor protein, a model bacterial transcription factor
Fresno State University
03/31/23
Cesar Chavez Holiday
04/07/23
Spring Break
04/14/23
Dr. Kevin Amses (Uehling Lab)
Oregon State University
04/21/23
Dr. Alison Gould
California Academy of Sciences
04/28/23
Dr. Katherine Xue (Relman & Petrov)
Standford University
05/05/23
Dr. Katherine Waselkov & Kristine Fajardo
Fresno State University
Graduate students in the Biology and Biotechnology Masters programs present their thesis research in a culminating Thesis Exit Seminar to the department's faculty and students.
More information coming soon!