Seminars and Events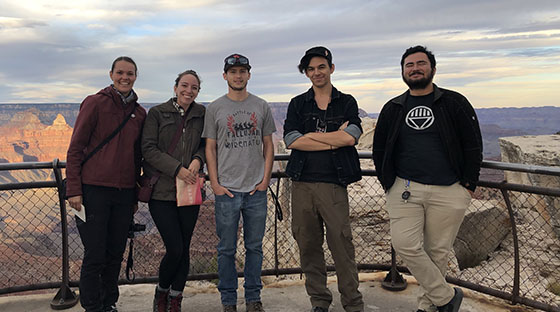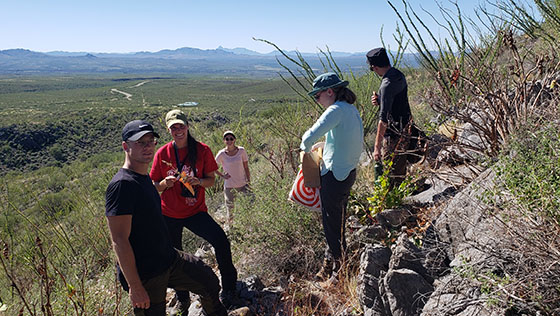 Fridays at 3:00-4:00 PM online (unless otherwise noted)
All talks are open to the public. Upcoming speakers and their topics are listed below. Please click on the seminar titles for further details. If you have any questions or comments, please email the coordinator or call the Department of Biology at 559•278•2001. For other public science lectures, please check out the Central Valley Café Scientifique.
Colloquium Speakers
Date
Speaker
Topic
Institution
01/21/2022
---
Introduction & Orientation
---
01/28/2022
Dr. Scott Colborne
Using biotelemetry to inform ecology and conservation of sturgeon: Examples from the Great Lakes and Sacramento River
University of California, Davis
02/04/2022
Dr. Paul George
Anthropogenic change & microbes: consequences for diversity and ecosystem services

Département de médecine moléculaire
Université Laval
Quebec City, Quebec, Canada

02/11/2022
No speaker
---
---
02/18/2022
Faculty Candidate
---
---
02/25/2022
Faculty Candidate
---
---
03/04/2022
Dr. Christopher Willett
Breakdowns in mitochondrial-nuclear coadaptation and odd mtDNA inheritance in an intertidal copepod
University of North Carolina, Chapel Hill
03/11/2022
Dr. Sheryl Magzamen
In the Mix: Environmental and Chemical Pollutants and Respiratory Health
Colorado State University, College of Veterinary Medicine and Biomedical Sciences
03/18/2022
Dr. Steve Blumenshine
Lake Constance (Germany) food web impacts by trophic state, climate change, and invasive species
California State University, Fresno, Department of Biology; Director, Research and Education Div., California Water Institute
03/25/2022
Dr. Sarah Guindre-Parker
Do glucocorticoids help birds cope with environmental challenges?
Kennesaw State University
04/01/2022
Anthony Snead
Stranded within the Intertidal: Species-Specific Responses to Environmental Change
The University of Alabama
04/08/2022
Dr. Diego Calderon
The continuum of Drosophila embryonic development at single cell resolution
The University of Washington
04/15/2022
---
SPRING BREAK
---
04/22/2022
Dr. Cori Cahoon
SYPrisingly separable functions of chromosome structures during egg and sperm development
The University of Oregon
04/29/2022
Dr. Reade Roberts
What happens when a species has more than one set of sex chromosomes?
North Carolina State University
05/06/2022
Dr. Joel Slade
Parasite-mediated selection and constitutive innate immunity in songbirds
California State University, Fresno
Graduate students in the Biology and Biotechnology Masters programs present their thesis research in a culminating Thesis Exit Seminar to the department's faculty and students.
More information coming soon!