Premed Advising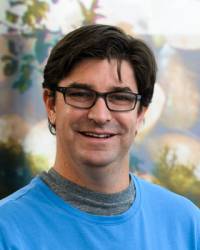 Dr. Larry Riley
Professor of Biology - Premed Advisor

Schedule an Appointment
e-mail: lriley@csufresno.edu
phone: 559-278-2997
Most important:
1) Look at all the PowerPoints before making an appointment to see Dr. Riley, they provide a lot of foundational information.
2) If you are a student in the College of Science & Mathematics, make an appointment with the Advising and Resources Center to map out your courses prior to meeting with Dr. Riley.
3) After you have met with an ARC Advisor to create your academic plan, click here to schedule an appointment with Dr. Riley to discuss your pre-med & podiatry, pre-PA, and pre-CLS career goals! For other health-related careers (dental, pharmacy, optometry, veterinary), please contact those advisors directly.
This web site is an effort to organize many of the frequently asked questions and concerns that premed students have. Our premed advising program is geared to providing you with the information that you need to present yourself to admissions committees in the strongest possible light. Please understand that there is no official "Premed" major, since medical schools will accept qualified graduates with any major. The majority of our students that are interested in going to medical school are either Biology or Chemistry majors. See the link "What Should I Major In?" under the Undergraduate Academic Preparation link for more information.
Carefully read the information on this website, especially review the power point above. Then, make an appointment with Dr. Larry Riley to answer any specific questions and to be sure that you are on track. (Note: For roadmap advising see the Advising & Resource Center). It is very important to meet early on with ARC, your academic advisor, and Dr. Riley so that you can become a competitive applicant. Beyond top grades and strong MCAT scores, you need to have a history of COMMUNITY SERVICE, some engagement with MEDICAL PRACTICE, RESEARCH, and letters of evaluation from faculty and community individuals who have known you over time and can write in detail about your competence and character, and a PERSONAL STATEMENT. All of this takes planning at the earliest stages of your college education.
Medical schools are beginning to accept AP credit and Community College courses that are required for admission to medical school. However, remember you are competing with students that have likely retaken those AP credit courses at a 4-year university. It is up to each individual student to decide whether they should retake the required course(s) or not and to contact each medical school they intend to apply to see if they accept AP credit and Community College course credit in the required courses.
It is particularly easy to make serious errors if you do not see an individual trained in premedical advising. For example, many campuses offer introductory biology, chemistry, mathematics, and physics courses at two/three different levels. There is usually one introductory course in each major that is particularly rigorous and is only required of students in those majors. Another introductory course that is difficult yet somewhat less theoretical is often offered for students majoring in other sciences. Non-science majors are provided a somewhat easier course that offers a broad overview of subject matter. While the distinction between these three levels is often not apparent within a college catalog, medical schools require that students take the chemistry and biology courses required for majors. However, the calculus and physics courses need not be at the major's level.
The Advising Resource Center (ARC) is a student support program under the auspices of the College of Science and Mathematics. ARC is located in Science 1, room 136 (next to the elevator) and offers an array of services to pre-health professional students. They are a valuable resource!!!!!!
The Fresno State Premedical Club is a student organization for students anticipating a career in medicine. This organization arranges activities focused on community service and of interest to the membership. Meetings are also an opportunity to get together with other students with similar goals, and a source of information about available premedical opportunities. Another student club, AMSA, includes premeds among other healthcare professions.
Information regarding conferences, volunteer and work opportunities, etc… will be posted in the Science 1 central stairwell, ARC office, and sent via email.
We are particularly proud of the premedical courses and advisory program at Fresno State. A number of positive things can be said about the quality of our faculty and students, smaller class sizes and positive learning atmosphere, the commitment of faculty to teaching, the success of students in their programs of study, and the involvement of the university and surrounding medical community. Overall, however, the true success of the program is best reflected in data showing that the percentage of our applicants that matriculate into medical school are consistent with, or exceed, the national average. Obviously, our program provides a solid premedical foundation and our capable students do get into medical school.