College of Science and Mathematics
Past CSM News of Special Note
Past CSM Events of Special Note
A Fun Math Day For Young Women in High School
Saturday, November 14, 2015
9:00 am - 3:30 pm
University Business Center
www.fresnostate.edu/csm/math/about/news-and-events/kovalevsky.html
College of Science and Mathematics Homecoming Alumni & Friends Tailgate : Saturday, November 8, 2014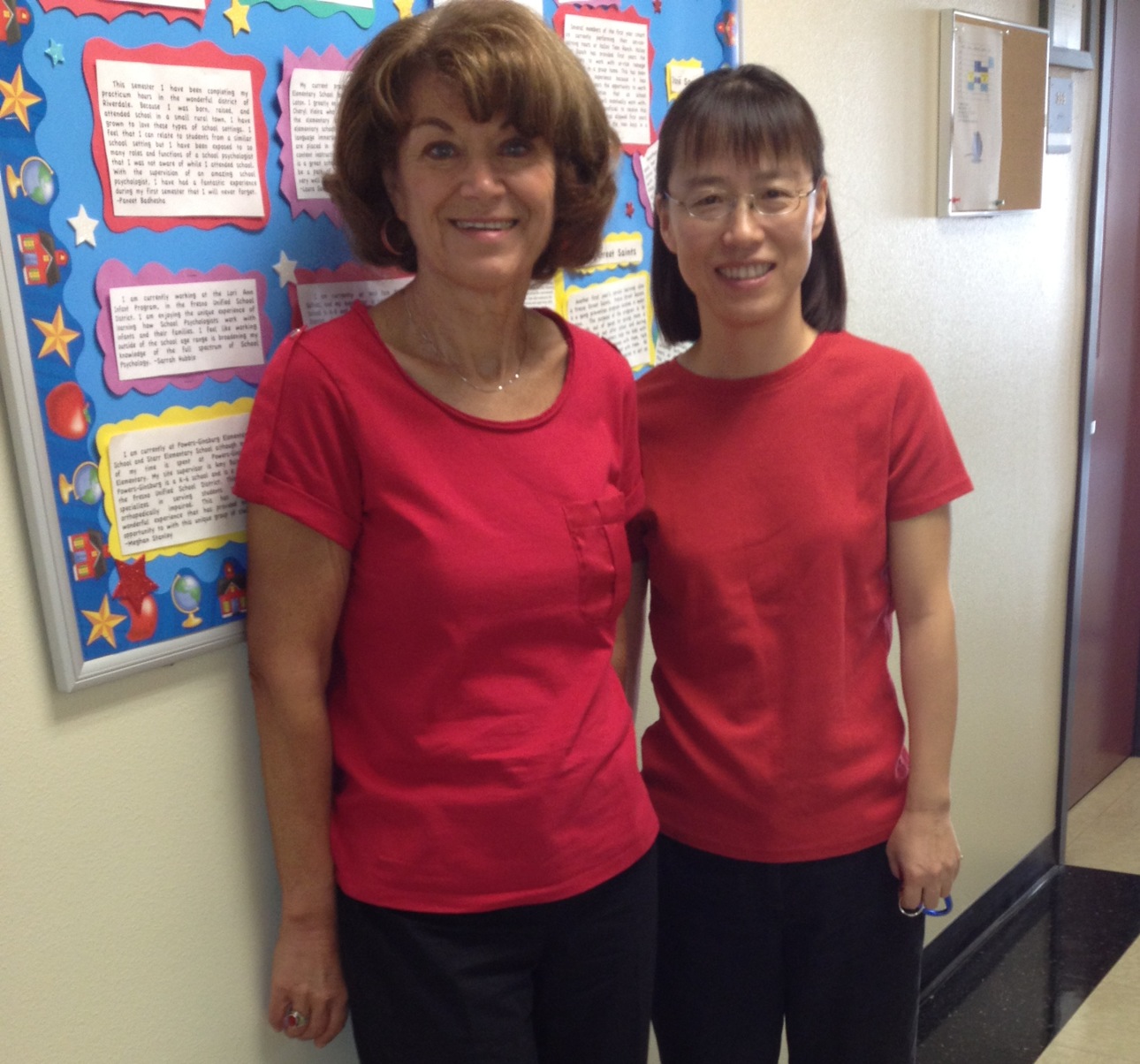 Dr's. Marilyn Wilson and Hong Ni of Psychology were awarded a $1.1 million personnel preparation training grant from the Department of Education/Office of Special Education.
Project TRAIN: Tools to Reach Adolescents and Children in High Need will prepare preservice school psychologists with the skills and knowledge to support children and adolescents with disabilities. Ten candidates will be accepted per year for the three-year program, culminating in the Ed.S. degree and Pupil Personnel Credential in School Psychology. This is a five-year grant, with sixty-six percent of annual funding designated for graduate student support.
With the focus on high need, the training project will target elementary children for early intervention who are migrant or new immigrants and achieving far below grade level. At the secondary level the project will focus on knowledge and implementation of interventions with students who are incarcerated, in foster care or continuation programs, many of whom are at risk of not graduating. LEA partners provide opportunities for field placements with students who are new immigrants, migrant, foster youth, or in alternative education/juvenile justice system.
Each year, the Fresno State Alumni Association's Top Dog Award is presented to a distinguished alumna or alumnus of each of the University's academic schools and colleges.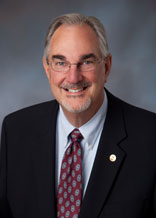 Dr. Hal Salwasser, Oregon State University's Executive Dean of the Division of Earth Systems and Dean of the College of Forestry, is the 2012 Top Dog Award recipient for the College of Science and Mathematics. Dr. Salwasser graduated from the College of Science and Mathematics in 1969 with a B.A. in Biology and an emphasis in marine science and received a Ph.D. from UC Berkeley in wildlife resource science. He worked for many years for the US Forest Service before moving to Oregon State. His research interests include wildlife and natural resources conservation, policy and ecosystem management.
For more information on Dr. Salwasser, check out his biography on the Oregon State website.
http://deansoffice.forestry.oregonstate.edu/about-dean-salwasser
This year the college combined the Celebration of Research Poster Exhibition and the Annual Academic Assembly. The Dean and Faculty of the college met to honor its outstanding students and others from the concluding academic year.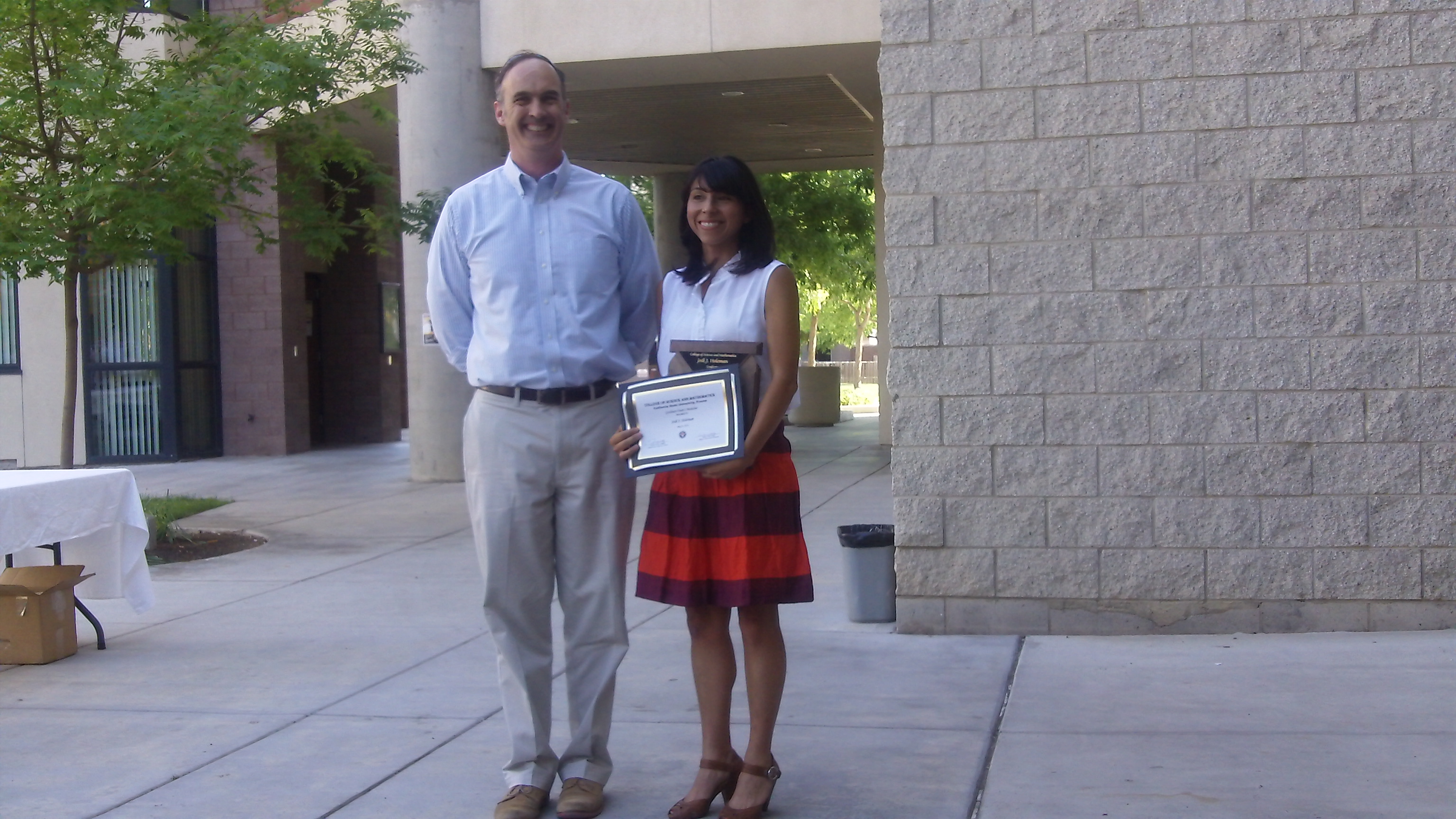 Dr. Jim Prince with the Graduate Dean's Medalist, Jodi J. Holeman.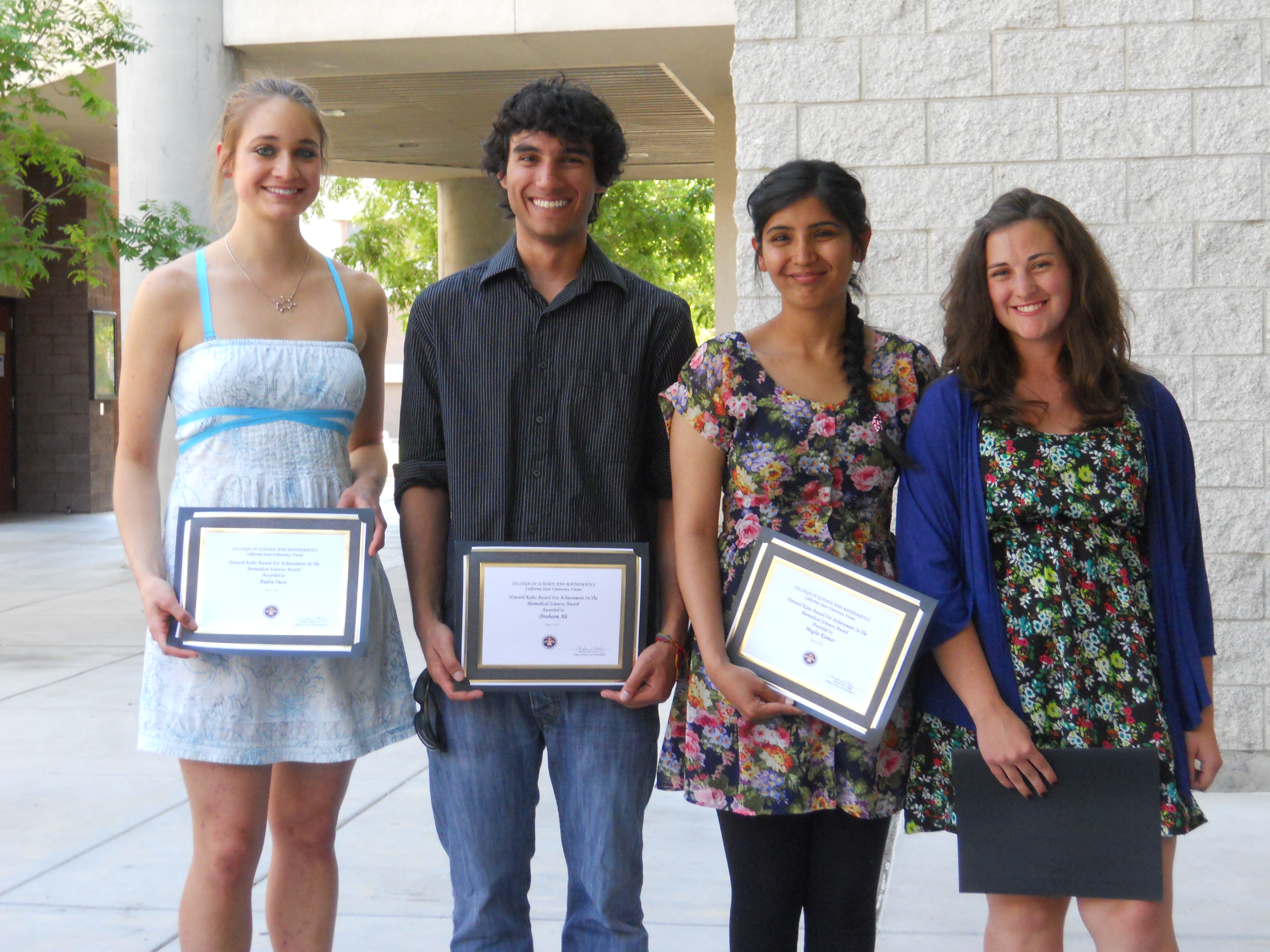 Howard Kubo Award winners for Achievement in the iomedical Sciences. From left to right Audra Iness, Ibraheem Ali, Megha Kumar & Temperance Rowell.
Dr. Constance Jones, along with Garrett Koslan receiving the Outstanding Graduate Student Award and Kelley Harrison receiving the Outstanding Undergraduate Award.
The outstanding Graduate student and Undergraduate student from each Department was honored with a special award. The afternoon continued with more awards and praise for our students and others who have contributed to the College over the past year.
Below is Dr. Hoff, Interim Dean as he congratulates Dr. Amanda Adams for being awarded with The Provost's Faculty Service Award.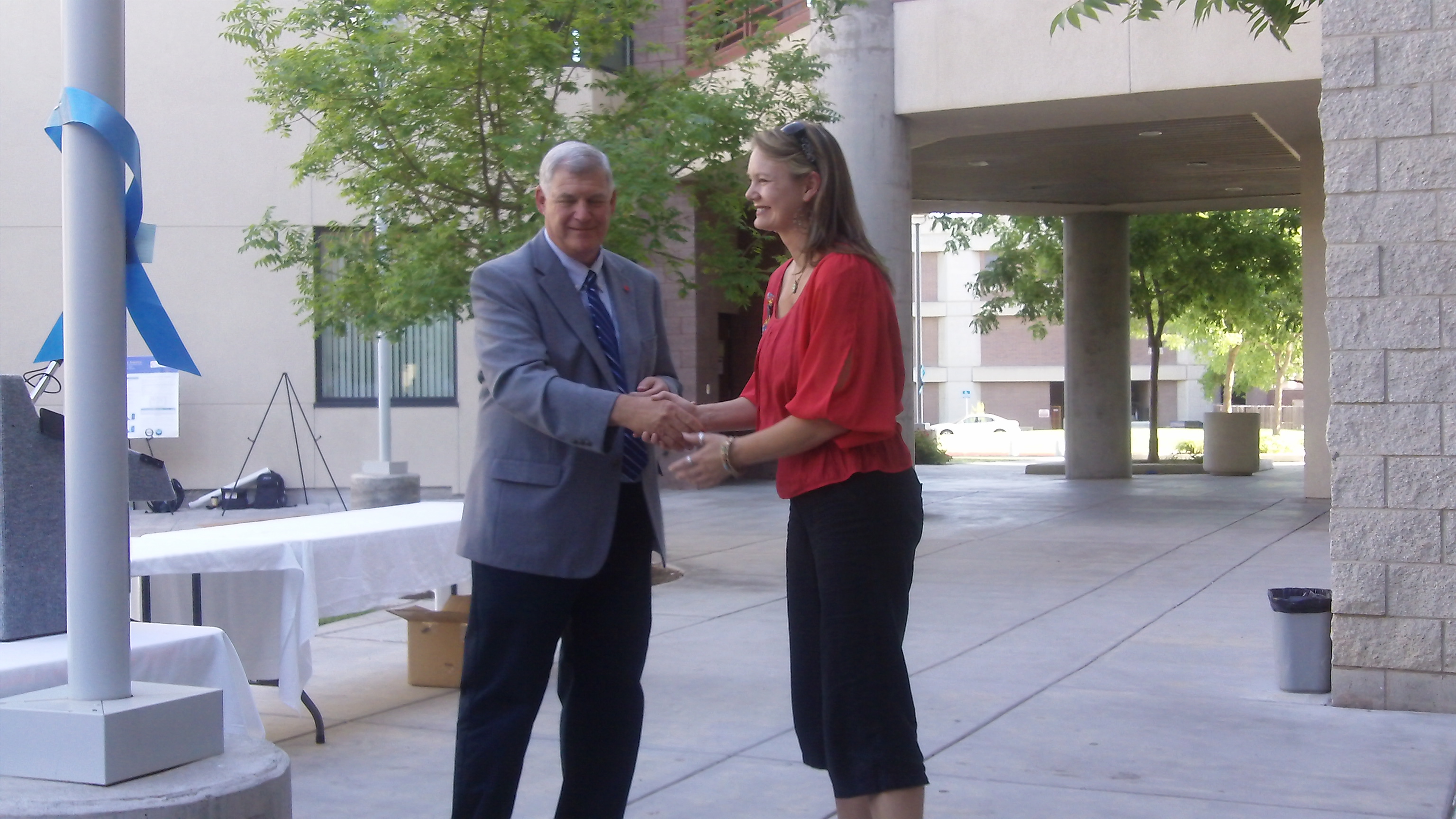 Dr. Adams, assistant professor of Psychology, received the Provost's Faculty Service Award at a reception in May 2012. She has been with Fresno State since 2006. Dr. Adams has worked tirelessly to develop and secure support for the Central California Autism Center (CCAC) on campus at Fresno State.
Dr. Jason Bush, assistant professor of Biology, received one of the Provost Awards for Promising New Faculty. Dr. Bush has also been with Fresno State since 2006. He is one of the leading researchers in cancer and proteomic research.
Congratulations to both of them for all their hard work and dedication to the university.
Fun for the entire family!
Please join Dean Andrew Lawson, current and previous faculty members, alumni, current students, and supporters of the College for a BBQ dinner. This casual event is an exciting opportunity to connect or reconnect to your College. Student clubs will be in attendance to share their work and interactive activities and demonstrations for all ages will be available.
For more information or questions please call 559-278-3936.
Looking forward to seeing you soon!