College of Science and Mathematics
Welcome to the
FAMILY
PARTNERSHIP
Join our College of Science and Mathematics (CSM) community by partnering with us to help your student achieve their goals! The information below will help you learn more about difference-making resources on campus and how your student can take advantage of them on their educational journey. We will update this page with new information throughout the year, so please check back regularly to see what is new!
360 Virtual Tour
Take a tour of our campus and meet some of our faculty and staff.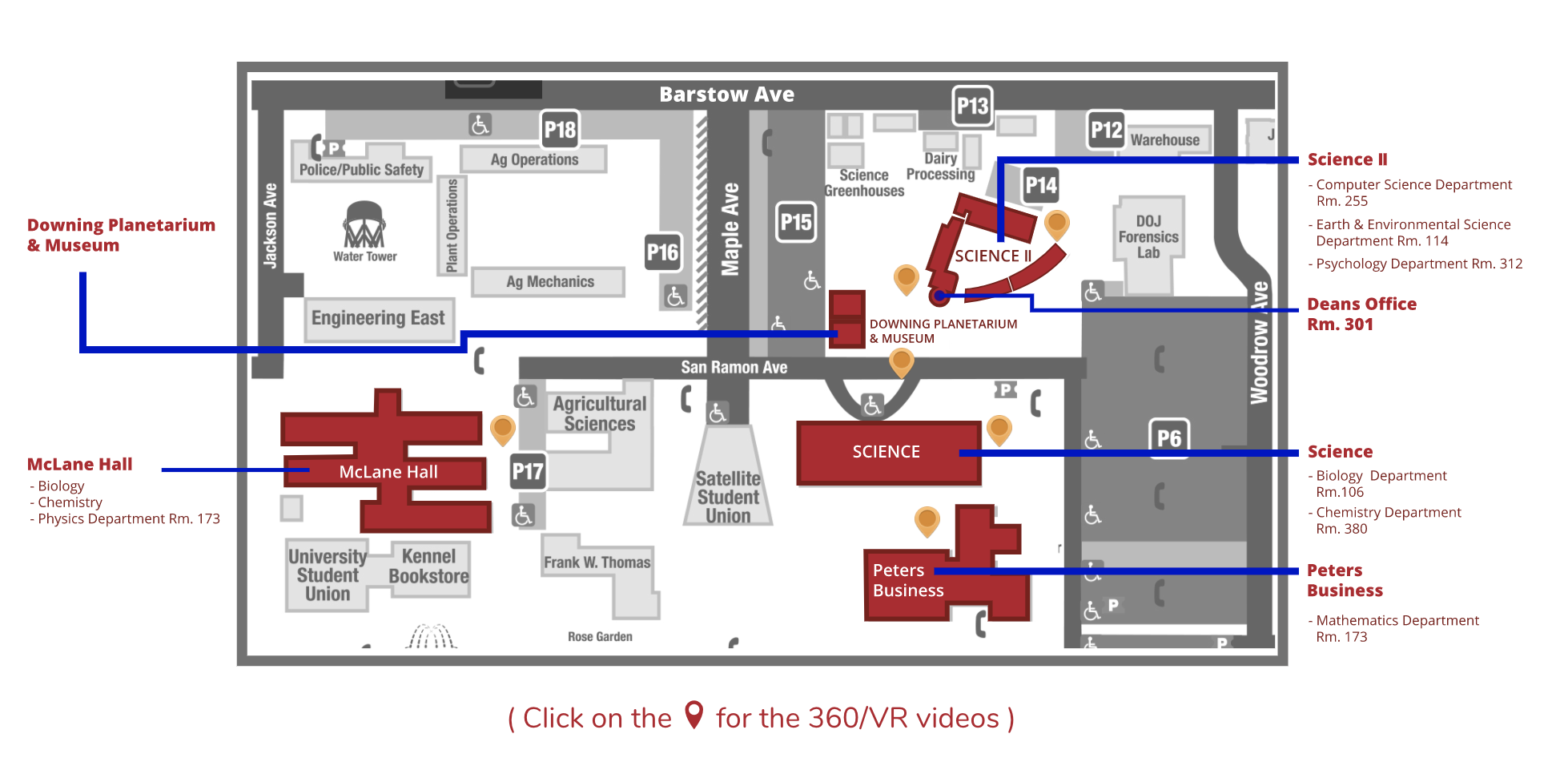 Resources
Discover special programs that help your student to develop the skills and experiences that can make their career goals a reality. Some provide financial support as well!

If your student has questions about which classes to take or if they are on track for their degree and career goals, this is the place to send them for academic advising!
Your student can check in with a financial aid counselor to check on any financial aid matters which will support their academic success!
Physical health and emotional balance are critical to your student's educational success. Our student health center provides comprehensive services that include treatment and preventative care, which are all FREE to Fresno State students. In addition, it also has a pharmacy that provides prescription and over the counter drugs.
Is your student struggling in a class or wanting to improve their grades? Encourage them to start here for additional academic support.
The path to your student's dream job starts long before graduation. The Career Development Center can help your student to take charge of their career by connecting them with internship and employment opportunities, providing job application and interview preparation, and much more.
Your student can achieve greater financial independence through financial counseling, tools, and solutions offered by the Money Management Center.
The Richter Center provides students with community service opportunities that improve our Valley, and that enrich both their educational experience and their personal and professional growth. In many cases, they may earn course credit towards degree completion at the same time.
JOIN OUR FACEBOOK GROUP
Join our exclusive Facebook group page that is made specifically for the families of our College of Mathematics and Science students. We will continue to share ways to support your student throughout their college career.