Department of Earth and Environmental Sciences
Jeff Anglen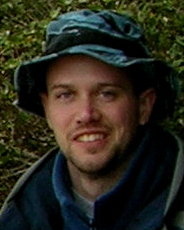 M.S., Texas Tech University, 2001

Lecturer
Department of Earth & Environmental Sciences
California State University, Fresno
2576 E. San Ramon Ave., Mail Stop ST-24
Fresno, CA 93740

Tel. (559) 278-0182
Fax. (559) 278-5980
E-mail:janglen@csufresno.edu

Office:
Science I, Room 228
Office Hours:
MTu 8:30am-11:00am (Online)
Teaching Interests
I have taught a wide variety of classes including Natural Disasters and Earth Resources (EES 1), Historical Geology (EES 2), Sedimentology (EES102), Planet Earth through Time (EES 112), Oceans, Atmosphere, and Climate Change (EES 168), California's Earth System (EES 168), and Environmental Earth and Life Science (NSCI 115). I also successfully proposed and now teach Dinosaurs class (formerly EES 130T, now EES 135W) that fulfills the "W' writing requirement for graduation by focusing on scientific writing. You have to fulfill the 'W' requirement anyway right? Why not learn about the most awesome creatures in Earth history as your subject matter?
My teaching philosophy is to inspire intellectual curiosity and a love of fieldwork. If a student has a truly great day in the field, it will be an experience that lasts a lifetime. Even a bad day in the field still builds character (Dr. Stephen Marshak says that if you don't fall down at least once per day, you're not working hard enough.) I encourage all of my students, be they majors or just fulfilling a GE requirement, to take full advantage of every travel opportunity that arises. I also founded and lead an informal discussion group called the Paleontology Reading Group (or "PyRGo" for short) where students and faculty meet weekly to discuss new, important, or just plain cool research articles on all aspects of past organisms and their ecosystems.
Research Interests
I enjoy combining sedimentology, stratigraphy, and paleontology to interpret the daily lives of ancient organisms, their interactions, and their habitats. My research has been focused on paleoecology and taphonomy. My interests include the habitat reconstruction of the giant crocodilian Deinosuchus riograndensis and its dinosaurian neighbors from the Upper Cretaceous Aguja Formation of Big Bend National Park, Texas. I also assist Dr. Robert Dundas on various projects from Cretaceous mosasaurs to Pleistocene Fairmead Landfill mammals as a fossil preparator, paleontology monitor, fossil cataloger, and even a few times as a fossil storage cabinet builder.