Department of Earth and Environmental Sciences
M.S. in Geology Graduate Program
Department Overview: At any given time, Fresno State's (California State University, Fresno) Earth & Environmental Sciences Dept serves ~25 geology M.S. students, and ~140 B.S. students, the latter equally divided between geology and environmental science majors. 45-50% of our M.S. students hold a B.S. from our program, in addition to 1-3 students deriving from some other Fresno State undergraduate degree. The US Dept of Education
designates Fresno State as both a Hispanic-Serving and an Asian American and Native American Pacific Islander-Serving Institution (largely due to Hmong students). Our tenured and tenure-track faculty cover disciplines in both environmental and geosciences, supplemented by 3 full-time and many part-time lecturers covering mostly general education courses. The Geology M.S. Program is a traditional thesis-required degree. We award about 4 M.S. degrees/year, trending upwards, with the largest fraction of program graduates entering the workforce in geological consulting or as government sector scientists. A smaller fraction go on to Ph.D. programs.

Financial support at Fresno State could include State, University, and local scholarships and grants, teaching assistantships (TAships), and/or local internships. Under the right circumstances, California residency can be established in one year after arriving, and needy students with residency often receive State University Grants (SUG) that cover all tuition, typically 30-40% of our M.S. students. The University competitively grants out-of-state tuition waivers to some students, reducing tuition to the in-state rate. More than half of our out-of-state students receive this waiver at some point. TAships receive approximately minimum wage, and TAs meeting unit requirements and not receiving a SUG receive partial tuition waivers ranging from ~$400 to ~$1700 per semester. Individual PIs can support their students on case-by-case bases. Being the only geology program within 100 miles, means that our students are well-endowed with internship opportunities at the local Water Board, Dept of Water Resources, Bureau of Reclamation, Forest Service, local consultancies, etc. These factors, and the low cost of living compared to greater California, coupled with our very affordable tuition means that Fresno State ranks #3 in the nation for providing upward mobility to low-income students.
Admission Process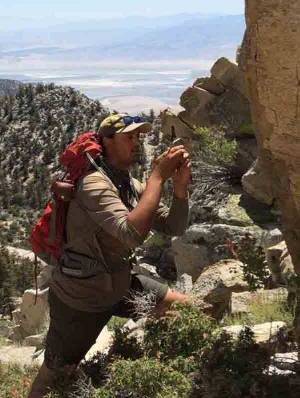 To apply for the graduate program, you will need to submit an application and fulfill all of the university requirements. You will also want to make contact with a potential advisor before submitting your application.
Here's how it works:
1) You contact a potential advisor and let them know you are interested in the work they do and would like to enter the grad program with them as your advisor. Find out if your interests are a good match for that advisor, and find out if they have space in their research group to admit you. (See Contacting Potential Advisors)
2) You submit your application through the appropriate channels (see Applying to the University). This includes a statement of purpose/personal statement and three letters of recommendation. There is abundant guidance on the web about writing these statements, but make sure that yours identifies your prospective research advisor(s). It's also customary to say something about your longterm plans, why our program is well-suited to furthering those plans, and how your skills, past training, and experience suggest that you will be successful in completing your degree.
3) The faculty select students who will be admitted based on academic qualifications, available resources, and the match between potential students and advisors. If you have already established communication with a potential advisor about working with them, you are more likely to be accepted.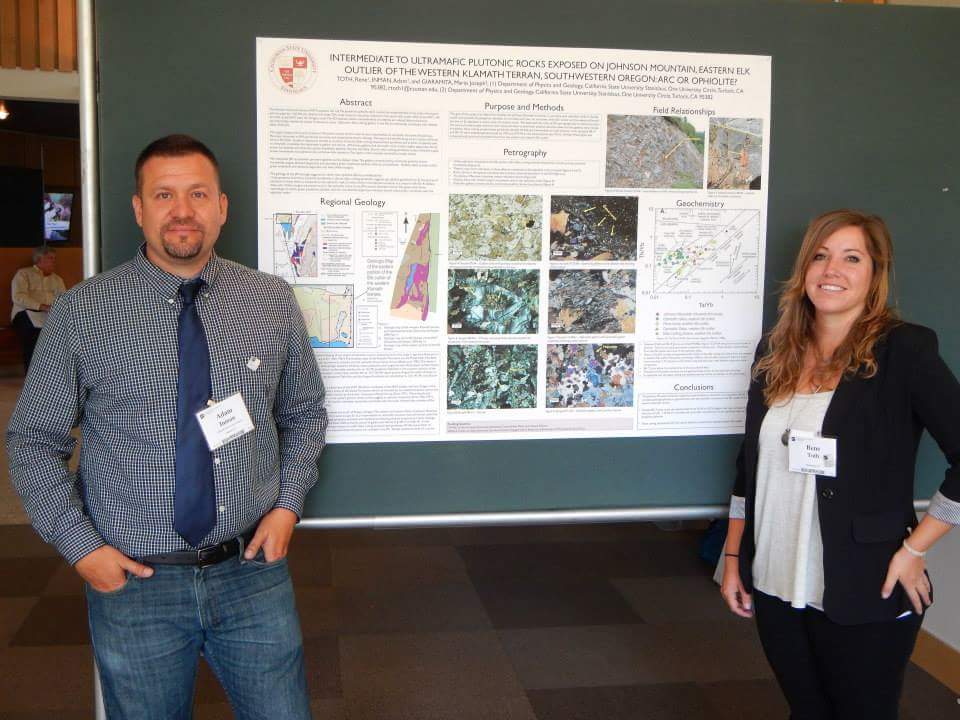 Contacting Potential Advisors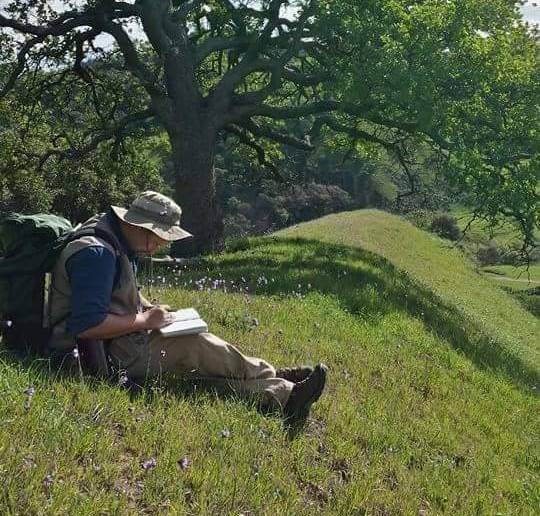 For grad school applications, it's customary for the student to reach out to the potential advisors to establish contact. You can think of this initial contact as a job interview. Without an advisor to take you into their research group, we are not likely to accept you as student.
Click here to see the different specialties of our professors.
Please read the following webpages for some helpful guidance on contacting potential advisors:
Applying to the University
Please note that deadlines and criteria are different for domestic and international students. Click the appropriate links on these pages.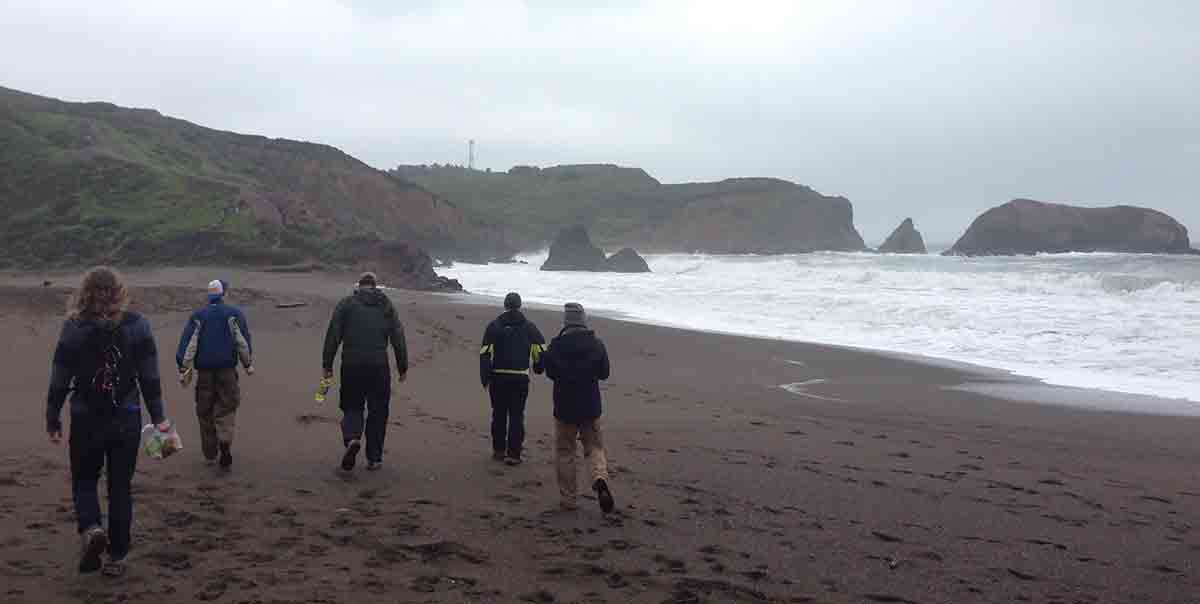 Financial Aid Information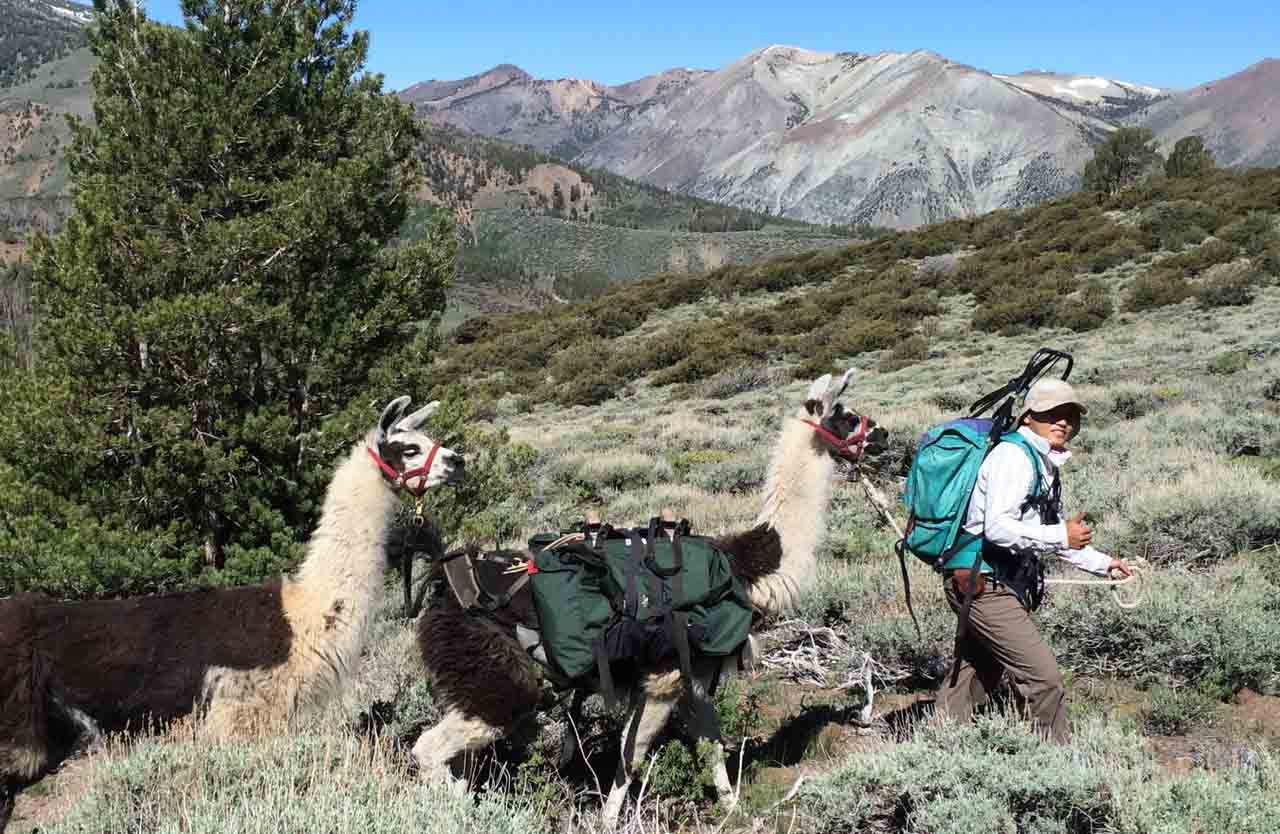 Prospective Students with Non-geoscience Undergraduate Degrees
The Geology MS program has admitted many prospective students with undergraduate degree other than geology, geosciences, earth science, planetary science, environmental science, or similar. Many of these people have done quite well. Such students must typically take undergraduate core geology courses in order to achieve full standing in the Geology M.S. program. This can be done through Open University https://www.fresnostate.edu/cge/openuniversity/ prior to application to the Geology M.S. Program, or after matriculating into the Geology M.S. program. Note that individuals taking classes through Open University are not eligible for financial aid, while students in the Geology M.S. Program are eligible. Admission candidates with non-geoscience undergraduate degrees, should have already taken EES 1 (or equivalent) prior to applying to the Geology M.S. Program, and would then be required to take a number of core geology course (if they had not already done so), such as EES 2, EES 12, EES 30, EES 101, EES 102, EES 106 https://www.fresnostate.edu/catalog/subjects/earth-environmental-sciences/geol.html.
More Information
For more information about the M.S. in Geology, contact:

Dr. Christopher Pluhar, Graduate Coordinator
cpluhar@csufresno.edu