Health Careers Opportunity Program

Application for Health Professions Committee Letter
The application period for Pre-Pharmacy and Pre-Medical students is now open!
Deadlines:
Pharmacy School: September 18, 2020
Medical School and Pharmacy School: April 30, 2021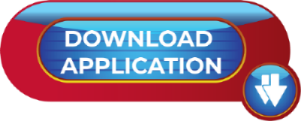 Note: Download application and "save as" with your last & first name and use Adobe Acrobat.
MCAT scores will be required for students applying for a Committee Letter in 2021.
COMMITTEE LETTER ELIGIBILITY
To be eligible for a Committee Letter:
Applicants must be or have been an undergraduate or graduate student at Fresno State.

Meet the submission deadlines of the HPC letter application process.

If your GPA is below 3.0 and/or MCAT below 500, please contact Dr. Larry Riley and/or the HCOP office to discuss your HPC application.
INSTRUCTIONS
Download application.

Read instructions completely.

Gather required documents.

Complete application and submit by due date with all required documents.
---
The Health Professions Committee has a Reference Request Guide to provide to each of your letter writers. The letter of evaluation guideline provides your letter writer with: where to send your letter to, what items to include in your letter and how to address your letter thoroughly.
In addition, if you are applying to medical school, you may provide your letter writer the AAMC Guidelines for Writing a Letter of Evaluation for a Medical School Applicant.
The HPC will not include the support letters with the HPC letter submitted to professional schools/applications services unless you explicitly request that we do so in your application.
If you plan to request that your support letters be sent with the HPC letter, please make sure that your letter writers are aware that their letters will be sent to professional schools. Therefore, ask your letter writer to submit your LOE on letterhead. Please note that only letters used by the committee will be forwarded on to professional schools. On very rare occasions, the HPC will receive reference letters that do not support the application, and which are not used in the development of the HPC letter. To maintain the confidentiality of the process, we will not be able to tell you if any of your letters fall into this category and were not sent on to professional schools/applications services.