Health Careers Opportunity Program
Inspirational Stories
Alumni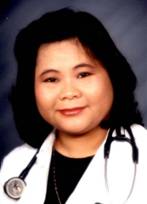 As a child, Dr. Linath Lim grew up in Cambodia where she experienced severe poverty and endured several social challenges. In 1982, Dr. Lim and her family traveled as refugees to the Central Valley in hopes of pursuing a better life. Determined to be the first in her family to graduate from college, Dr. Lim enrolled at California State University, Fresno, where she became involved in HCOP.
"HCOP had provided me with guidance and the information necessary to help me achieve my career goals," she explains.
Dr. Lim became the first college graduate in her family and later added the initials "M.D." to her name. She is now an attending physician for the Family Health Care Network at Kaweah Delta District Hospital in Visalia where she serves the uninsured, indigent and underserved populations. Dr. Lim is recognized as the first Cambodian doctor to become licensed and practice in Central California.
Dr. Lim passed away due to COVID-19 on January 18, 2021. Article: Dr. Lim's Accomplishments and Commitment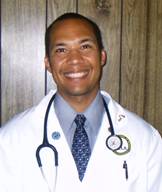 Dr. James Harris, Jr. became a father at the early age of 15 and was challenged with the responsibility of caring for a family. Since infancy, Dr. Harris was raised by his grandmother who worked perseveringly to provide him with the basic needs, support, and a nurturing environment. While growing up, he watched his grandmother endure multiple illnesses, and through these life-changing experiences, he developed a passion for a career in health.
Following high school, Dr. Harris enrolled at Fresno State and became involved in HCOP, which gave him the guidance, support and training necessary to overcome his challenges. Over the course of his schooling, Harris worked 40-60 hours per week to provide for his family. With the assistance of HCOP, he remained motivated and was later accepted into the David Geffen School of Medicine at the University of California, Los Angeles in 2003. Dr. Harris began his journey doing his residency training at Johns Hopkins University in Baltimore, Maryland.
"I would like to return to Fresno to practice after I have completed my surgical training. Unfortunately, there are not any surgical oncologists in Fresno who do some of the more complicated cancer surgeries which I would like to specialize in. I hope to bring that to Fresno," he says.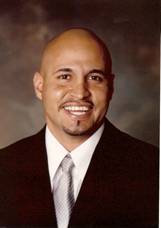 At a young age, Dr. José Arthur Mirelez, Jr. was inspired by his grandfather to continue his education and reach his full potential.
"My grandpa was a farmer and we were constantly in the fields doing hard labor. My grandpa really taught me the importance of an education and wanted me to be the first in the family to graduate from college," Dr. Mirelez explains.
Dr. Mirelez's journey to college began in 1994 at Fresno State. While attending college, he became actively involved in HCOP and took advantage of multiple training and mentorship opportunities.
In 1998, Dr. Mirelez graduated from Fresno State and went on to the University of California, San Francisco where he received his doctorate in dental surgery in 2002. Since then, he has established a successful dental practice in Fresno, where he serves 30-50 patients each day. Dr. Mirelez spends countless hours speaking to students about career opportunities in dentistry and offers dental health screenings to local elementary schools.
"I am very proud to give back to the community that I came from. It's something very special to my heart," he says.