College of Science and Mathematics
Family Partnership Conference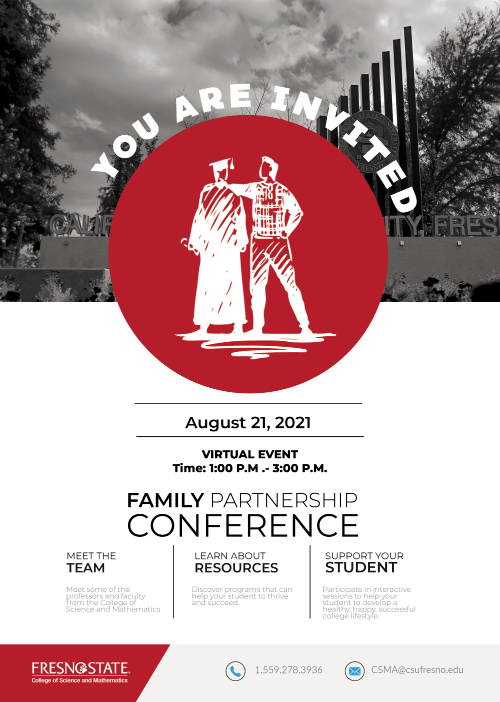 Do you want to make the most out of your college experience?
Do you want to set yourself up for success?
Join us on August 21, 2021, from 1:00 - 3:00 p.m for our Annual Family Partnership Conference! Our free virtual event is the biggest event we host for our freshmen, transfer students, and their families! We will share the resources that you need to know about - including virtual tours, resources, how to pay for college, and scholarship opportunities. Our diverse student panel will share exclusive tips and our guest speakers will inspire you!
Throughout the event, we will be doing LIVE giveaways.
Don't miss out. Register today!